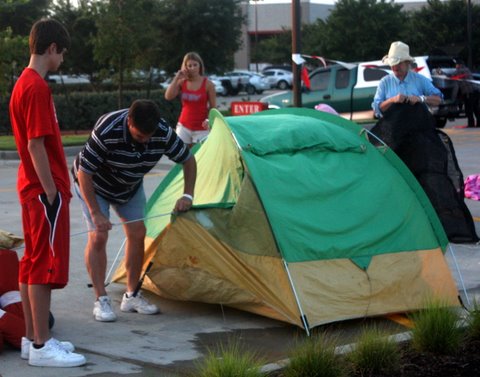 "Black Friday" shoppers will have clear and cold weather to shop in after the passage of an Arctic cold front, according to the National Weather Service.
Even though it's an arctic blast, it won't last too terribly long and should be a pleasant afternoon.
"The Arctic blast that moved into North Texas Thanksgiving morning is settling in tonight," NBC DFW Meteorologist Grant Johnston said. "Lows will drop below freezing around daybreak Friday. Sunshine with highs in the 50s are expected by Friday afternoon. The wind will be much lighter Friday. Another freeze is likely Saturday morning before milder air moves in for the latter half of the weekend. Look for upper 60s on Sunday!"
Weather Connection
Connecting you with your forecast and all the things that make North Texas weather unique.
Only in the Lower Rio Grande Valley will there be cloudy skies Friday with a 40 percent chance of showers. Highs across the state Friday will be in the low-to-mid-50s with light and variable winds, except for northerly winds at 5 to 10 mph along the Gulf Coast and southwesterly breezes of 10 to 15 mph in the Panhandle and South Plains.
Subfreezing temperatures were expected for practically the entire state under clear to partly cloudy skies Friday night and early Saturday, with lows in the mid-to-upper 20s. The Panhandle and South Plains will see low 20s, while far South Texas will get mid-to-upper 30s. Winds will be southerly at 5 to 10 mph, except for 15 to 20 mph in the Panhandle.