A strong cold front moved through the area late Friday night and exited the Dallas-Fort Worth area Saturday morning, but lingering light rain is possible. The front will linger across parts of Central and East Texas, before tapering off in the afternoon.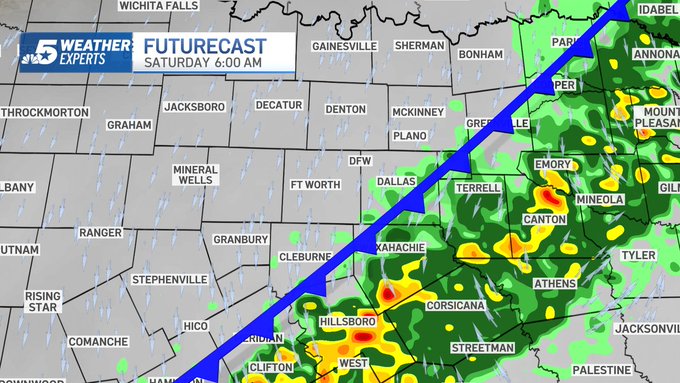 Behind the front, it is significantly cooler with temperatures falling into the 40s and 50s on Saturday.
Expect brisk north winds, mostly cloudy skies, and wind chill values mostly in the 40s.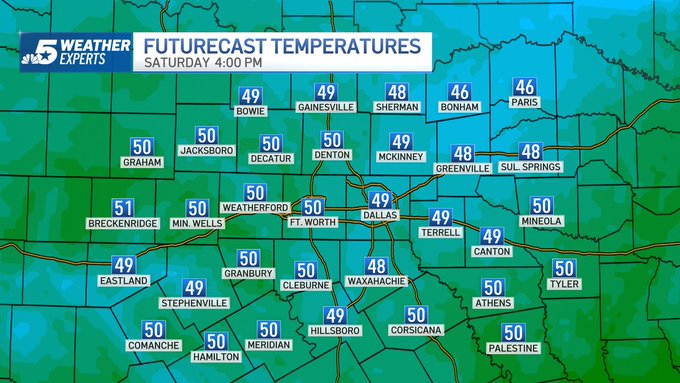 The rest of the weekend will be dry, but unseasonably cool for December.
The normal high for mid-December in DFW is 57. Highs on Saturday will be in the low 50s, and highs on Sunday will be in the 40s.
Another warm-up is expected next week with highs back in the 70s by Christmas Eve.
See the latest weather forecast from NBC 5's team of Weather Experts below.