Texas Sky Ranger is touring areas of North Texas damaged by tornadoes on Saturday, April 29, 2017.
Raw: Texas Sky Ranger Tours Tornado Damage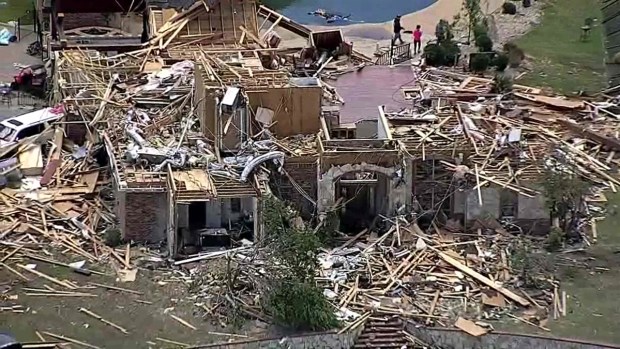 The National Weather Service reports at least four tornadoes touched down in Henderson, Van Zandt and Rains counties.
Canton Mayor Lou Ann Everett confirmed there have been at least four deaths but cautioned that number could rise Sunday as crews continued their searches of overturned vehicles and destroyed homes.
Van Zandt County has signed a disaster declaration and first responders have descended on the area from as far as 100 miles away.