With two winter storms over and a third on the way, North Texas may soon see more winter precipitation.
The latest winter storm pushed through North Texas with light snowfall Wednesday morning, just two days after a storm dropped up to an inch of sleet that quickly turned to ice on Metroplex roadways leading to school closures, flight delays and car crashes Monday and Tuesday.
Snow totals Wednesday in the Dallas-Fort Worth area were generally under an inch, however areas to the south and southeast of Dallas recorded totals of up to four inches. A Winter Weather Advisory for Dallas, Collin, Ellis, Rockwall and Kaufman counties, and other counties to the east, will expire at noon.
With temperatures expected to climb into the 40s Wednesday, the slushy morning snow is not expected to stick around or pose any threat to area roads.
Temperatures will remain cold through the week, NBC 5 Meteorologist Remeisha Shade said, with a high of 42 Wednesday, 40 on Thursday and 37 on Friday, where there is again a chance for light snow with little or no accumulation.
Temperatures will climb back into the low 60s by early next week.
NBC 5 sent a team of reporters to cover Wednesday's heaviest snowfall.
NBC 5's Ken Kalthoff reports from Erath County
Snow Gives Way to Sun in Erath County
NBC 5's Josh Ault reports from Maypearl
Maypearl Residents Enjoy Snowfall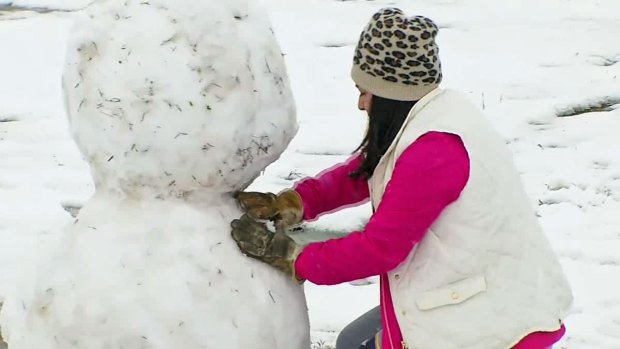 NBC 5's Jocelyn Lockwood reports from Southern Dallas County
Snow Slows Traffic in Southern Dallas County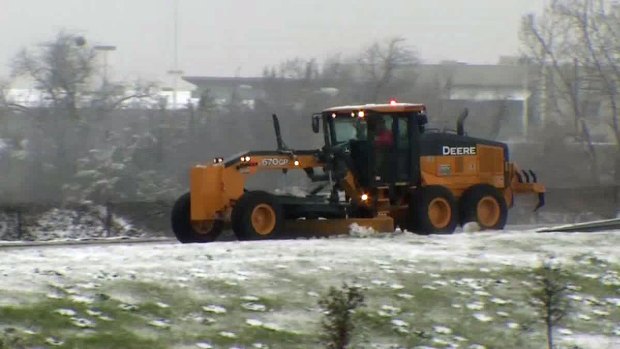 NBC 5's Jeff Smith reports from Downtown Dallas
Snowman Overlooks Downtown Dallas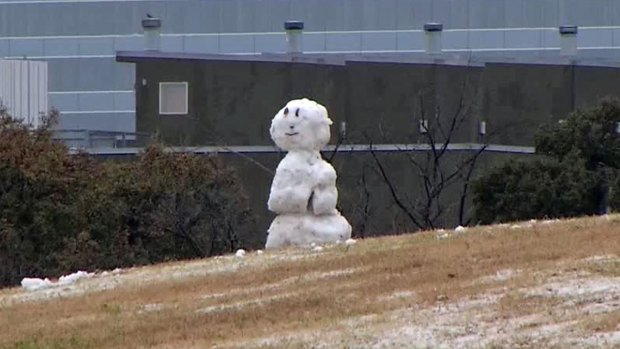 NBC 5's Katy Blakey reports from Ellis County
Heavy Snow Reported in Ellis County
3 Injured When School Minibus Overturns
Two students and an adult have been slightly hurt when a school minibus overturned on a snowy, icy North Texas road.
Grand Prairie police said the Mansfield Independent School District bus ended up on its side Wednesday morning.
Ambulances transported the two children and one adult to a hospital, to be checked for minor injuries. Police had no information on whether the driver was among those hurt.
Mansfield Mini School Bus Tips Over
Power Outages
Several hundred electricity customers were affected by power outages Wednesday, Dallas-based utility Oncor reported.
As of 11 a.m., only a few hundred customers in North Texas remained without power.
Flight Cancellations
As of 11 a.m. Wednesday, 138 flights departing from and 108 flights arriving at Dallas/Fort Worth International Airport had been canceled; 104 flights were delayed.
At Dallas Dallas Love Field, 30 departures and 21 arrivals had been canceled as of 11 a.m. while 27 more flights were delayed.