At least one tornado injured at least 12 people and caused significant damage as a strong line of storms moved through Robertson County in Central Texas Saturday morning.
Storms spotters reported significant damage near downtown Franklin, about 50 miles southeast of Waco, where an EF-3 tornado touched down, according to the National Weather Service.
Trees Stripped, Toppled After Reported Tornado Near Franklin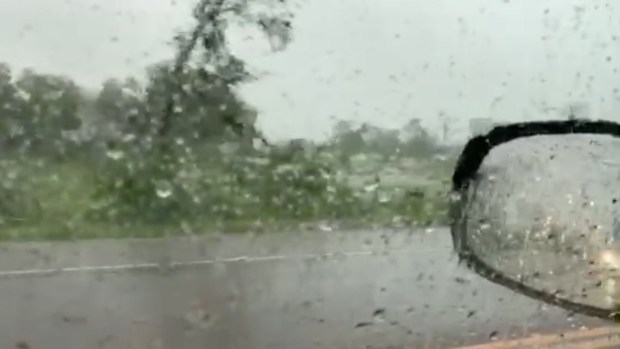 Two people were hospitalized for injuries not thought to be life-threatening, while others were treated at the scene for minor injuries, Robertson County Sheriff Gerald Yezak told the Associated Press. Some people had to be extricated from their homes.
Dozens of homes and businesses were damaged, and the whole town could be without power for days, officials said.
Photos and videos posted on social media show trees stripped and unearthed along U.S. Highway 79 between Hearne and Marquez.
Trees down, some snapped, near Franklin, TX on 79. Video courtesy my parents. #txwxpic.twitter.com/YmeHMXmDeE

— Mandy Bailey (@MandyBaileyWX) April 13, 2019
Get the latest forecast information from NBC 5's team of Weather Experts here.