Two people are dead following a wrong-way crash along LBJ Freeway in Mesquite Wednesday morning, police say.
The northbound lanes of Interstate 635 were closed at the Gross Road exit after a wrong-way southbound driver behind the wheel of a Honda Civic collided with a Chevrolet Tahoe between U.S. 80 and Towne Centre Drive sometime after 1:30 a.m.
The Dallas County medical examiner confirmed two deaths in the crash; NBC 5 learned Wednesday that both drivers died at the scene.
One of the victims was identified Wednesday afternoon as 33-year-old Jose Lorenzo Salinas, the driver of the Civic. The identity of the driver of the Tahoe has not yet been confirmed.
With 635 NB shut down- all traffic must exit onto 80. Wrong way driver crash, 2 people have died. Closure could last for a while. #DFWTraffic@nbcdfwpic.twitter.com/4nJXdaWcIF

— Samantha Davies (@SDaviesNBC5) October 30, 2019
Raw: Deadly Wrong-Way Crash Closes LBJ Freeway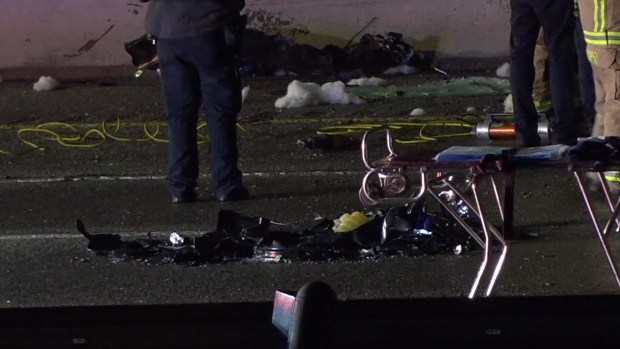 Check back and refresh this page for the latest update. As this story is developing, elements may change.