Drivers experienced traffic delays for hours in south Arlington Tuesday afternoon.
Police shut down the westbound exit ramp to Bowen Road on Interstate 20 after a trailer collapsed.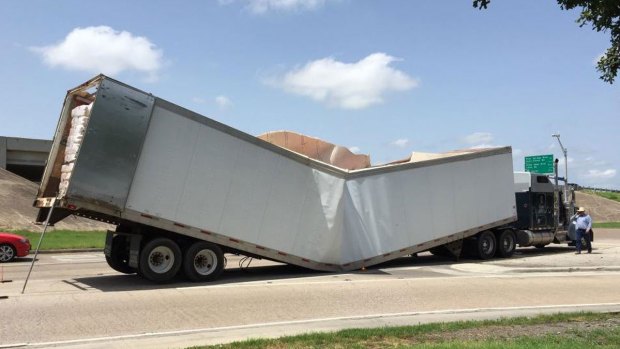 Overloaded Trailer Buckles in Arlington
The trailer the truck was hauling buckled in the middle, causing it to drag on the ground, early Tuesday afternoon.
Arlington police said a defect in the trailer caused it to buckle.
The exit ramp was closed for several hours before reopening Tuesday evening.