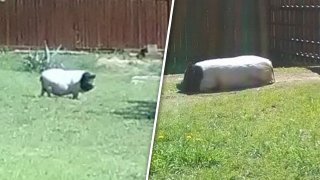 A pig was stolen from a Weatherford lawn in May and police are now asking for help finding it.
On May 17, officers responded to a theft call at the 400 block of East Simmons Street, when it was reported that somebody stole a 6-year-old micro mini pot-bellied pig, pictured above.
The pig's color is black and white, police said.
Anyone with information can call Det. Kayla Bumpas at 817-598-4419.