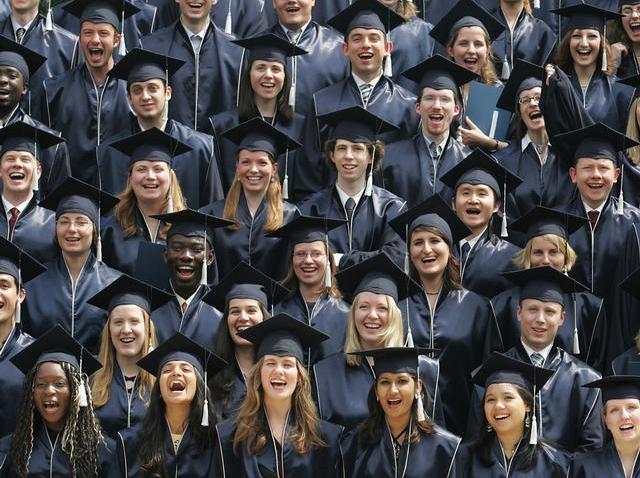 Ordinarily, I am not a big fan of lists.
Some group of pundits compiles and releases a "best-of," "worst-of," "most-of," or "rudest-of" list about every three minutes, and it just gets a little repetitive.
This one, though, released by Pleated-Jeans.com, is a little different. It's a state-by-state ranking in which everybody comes out on top in one category or another. Well, on the bottom, actually, and you like it better that way, don't you?
The clever boys and girls at Pleated-Jeans called the list "The United States of Shame." It identifies the worst societal aspect of each of the 50, and guess what rear Texas brings up. High school graduations, that's right.
Could be worse, though. Louisiana, for example, proudly owns the collective worst case of gonorrhea in the country. Of course they do have New Orleans. Love that place.
Utah grabs the, um, title when it comes to online porn subscriptions and North Dakota has the ugliest residents, so they probably come in second in online porn subscriptions. Maine has the worst intelligence level … but, hey, they have high school diplomas, so go figure.
The online rendering of the list also makes a fine refresher course in U.S. geography because state names are not printed over the state outlines. See if you can find Texas.
Here's a hint for the high school dropouts: It's the big one at the bottom middle of the picture.
---
Bruce Felps owns and operates East Dallas Times, an online community news outlet serving the White Rock Lake area. It would be nearly impossible to identify his worst trait.

Copyright FREEL - NBC Local Media