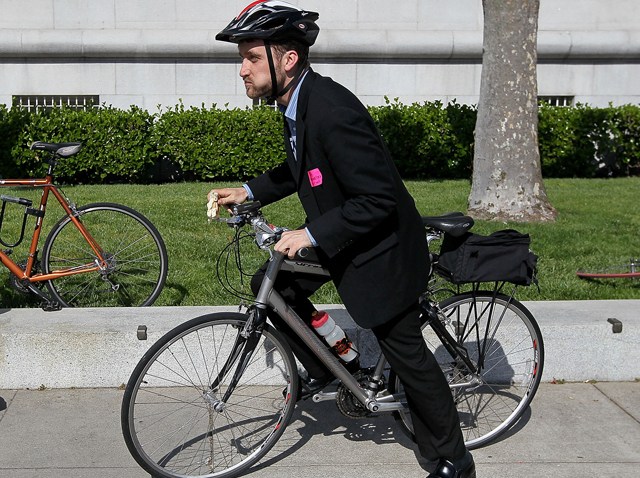 Biking to work seems like a pleasant enough thing to do for people who live within a reasonable proximity to the office and don't have to risk their lives pedaling along the shoulder of Central Expressway or something.
Since May is National Bike Month -- and wow did that ever sneak up on me -- and tomorrow marks National Bike to Work Day, the good folks over at DART and the Fort Worth Transportation Authority encourage those of you who can… to ride your bikes to work, that is.
It'll be fun. Really. Your co-workers will enjoy that new aroma in the office.
Both transit systems run buses that accommodate bikes and stations equipped with racks for people who want to experience a bike-bus-bike commute to and from work.
According to a joint press release from the public transit entities, "Up to two [bikes] can be stored in each new rack [on the buses], which cyclists can load and unload themselves." In other words, don't bother the bus driver to help you.
But, hey, go ahead and try it. Just mind which streets you take. Otherwise, the life you lose could be our own.
Bruce Felps owns and operates East Dallas Times, an online community news outlet serving the White Rock Lake area. He walks to work. It gets a little dicey around the kitchen door when he has to step over the cat to get to the coffee maker.

Copyright FREEL - NBC Local Media