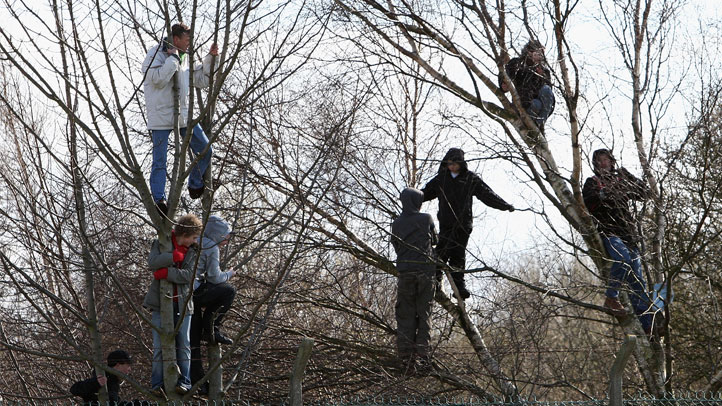 Proving yet again that humans do not have enough to occupy our time, the Texas chapter of the International Society of Arboriculture brings its state tree climbing championships to North Texas next weekend.
For those of you interested in such a thing, the two-day competition takes place 9 a.m.-4 p.m., May 20 and 21, at Fort Worth's Trinity Park. Not sure exactly where in the park but show up, look up, and you're bound to find it.
For those of you not interested, point the cursor elsewhere on this site. You likely will find some celebrity something here somewhere.
Anyway, this year's event marks the 28th annual Texas Tree Climbing Competition, and how did I miss the earlier 27?
Arborists — some 30 tree-care professionals from around the state — will, according to the press release, "thrill spectators as they swing through the treetops, sometimes as high as 80 feet, competing in several events testing their strength, agility, balance, and 'tree smarts' " as they compete for the Houser Cup, named for Dallas arboricultural philanthropist Steve Houser.
The Texas event serves as a qualifying round for the international championships, which take place in Sydney, Australia, July 23-24.
That's where it really gets tough because the locals gotta complete in unfamiliar turf and climb upside down.
---
Bruce Felps owns and operates East Dallas Times, an online community news outlet serving the White Rock Lake area. He hopes the trees win.

Copyright FREEL - NBC Local Media