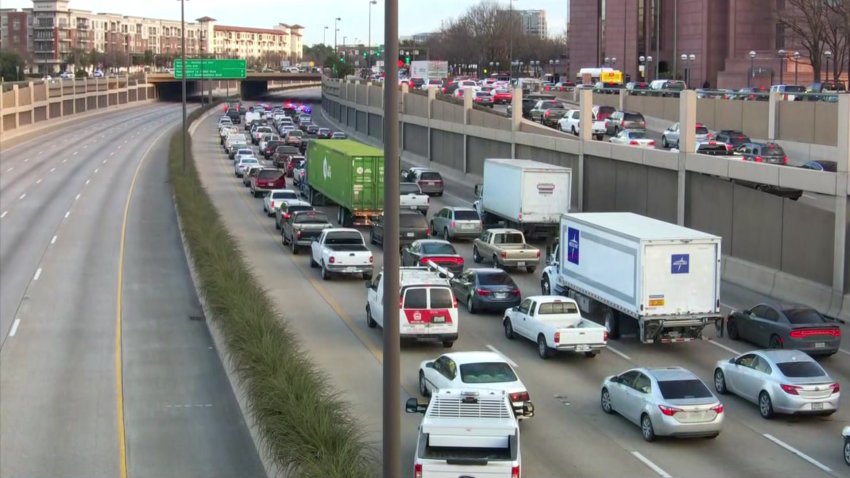 Part of U.S. 75 was closed for several hours Tuesday morning in downtown Dallas due to police activity, authorities say.
All northbound and southbound lanes of U.S. 75 were closed by about 6 a.m. between Lemmon and Blackburn Street/Haskell Avenue, leading to extensive delays in both directions.
A Dallas Police Department dispatcher confirmed the closure was due to a police investigation.
All lanes were reopened by about 8:30 a.m.