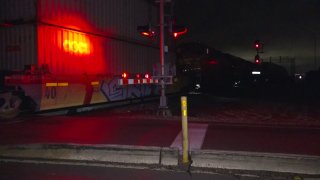 There's a major traffic alert for drivers in the northern part of Fort Worth.
BNSF Railway said late Monday night that a train had lost power and was blocking several intersections, including:
- Bonds Ranch Road
- Blue Mound Road
- Avondale Haslet Road
As of 11:24 p.m., officials with BNSF were unsure how long it would take to fix the issue.
Traffic
Covering traffic news that could affect your commute.
BNSF said they do have technicians on the scene working to get the train moving again.
NBC 5 has reached out to BNSF for additional updates.