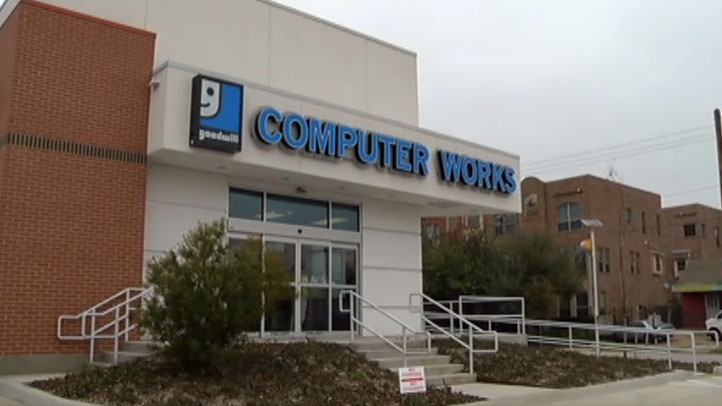 The Goodwill Computer Works store has the look and feel of a regular electronics store, complete with computer books and every kind of computer cable you can imagine.
"It's a candy store for geeks," said Diane Fullingam, VP of Development for Goodwill Industries of Dallas.
The store even has gaming systems and video games, including classics like old Nintendo and XBox systems.
Goodwill takes donated electronics, refurbishes them, wipes them clean, then sells them with huge discounts.
Computer Works doesn't just deal with computer monitors and desktop systems, they sell practically anything for a computer, even things like laptop batteries and ink and toner.
The end result: donors get a tax write-off, buyers get a discount and Goodwill is able to help people by giving them jobs and job training.
Reid Baker said that's why he donates often. On this visit, he used the drive-through donation center at Computer Works.
"I donate as much as I can, giving items that I think can be useful to others and to help the Goodwill make money and help individuals do things better with their lives," Baker said.
Even though they focus on bits and bytes at Computer Works, they'll accept just about any donation. It's a new approach on Goodwill's business, but it's one that takes them into the computer age.
"Come on down to computer works," Fullingam said. "You have a beautiful clean product at a reasonable price."
Any location can accept computer-related donations. They also accept large donations from businesses and can arrange to have the equipment picked up, if necessary.
Computer Works is located at 1919 N. Haskell Avenue in Dallas.
For a complete list of Goodwill donation centers click here and for a complete list of stores click here.