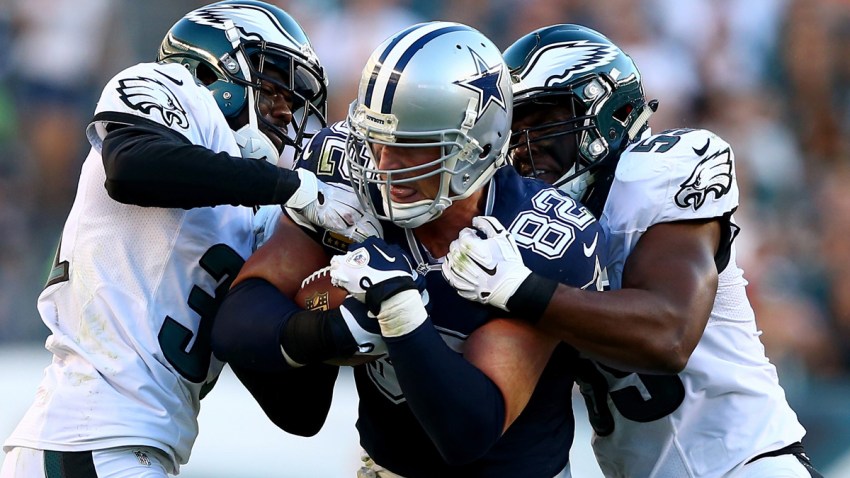 Tony Romo's broken collarbone is obviously the biggest injury suffered by the Cowboys during their 20-10 victory over the Eagles on Sunday, but it sure wasn't the only one.

In fact, three injuries were suffered by veteran tight end Jason Witten alone by the time the Cowboys left Philadelphia Sunday evening--a sprained left ankle, a sprained right ankle a sprained knee. Of course, Witten stayed in the game, so we didn't know about these until after the game, when Bart Hubbuch of the New York Daily News tweeted about it.

In a subsequent tweet from Hubbuch, Witten dismissed the injuries as no big deal.

"It's just some bumps and bruises," Witten said. "Typical football stuff. I'll be fine."

Witten finished with a team-high seven catches for 56 yards in Philadelphia on Sunday. On the year, he has 15 catches, 115 yards and two touchdowns.

Copyright FREEL - NBC Local Media