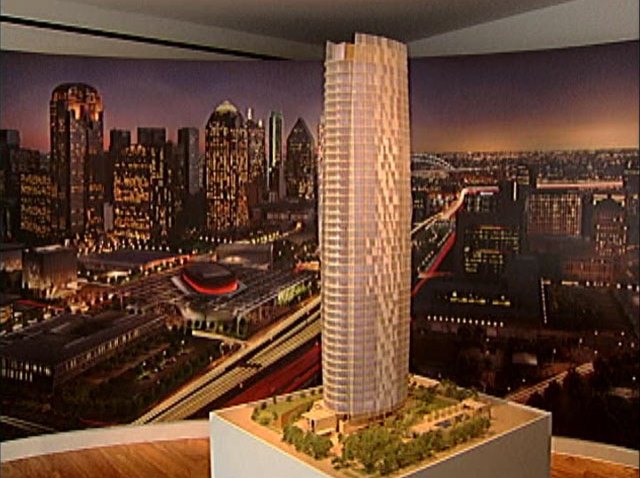 After the MLB season officially ends, we're innundated with tons of deadlines — a deadline for this, and a deadline for that.
The first big one comes on Friday at 4 p.m. Central time when teams must decide whether they will offer their free agents a qualifying offer — a one-year deal worth $15.8 million — to either get said player for said year or to get a compensation draft pick if said player elects to test the free agent market instead. In the history of the qualifying offer (just a few years), no one has ever accepted one.
But there's always a first for everything, and here are the guys the Rangers must make the decision on: Yovani Gallardo, Colby Lewis, Ross Ohlendorf, Mike Napoli, Drew Stubbs and Will Venable.
Sports Connection
Connecting you to your favorite North Texas sports teams as well as sports news around the globe.
Those are the six Rangers who are free agents now, and really, only one is going to be a candidate for the high-dollar, short commitment risk of making the offer.
The Rangers would probably love to have Lewis back on their terms, but the fact is, some team out there is likely to offer Lewis two or three years after watching him eclipse 200 innings and win 17 games in 2015. The Rangers don't want to do that, and they certainly don't want to pay him $15.8 million for one season.
The Rangers also want Napoli back, but there appears to be considerable traction on hammering out a long-term deal with the first baseman who can still mash left-handed pitching, which is something the Rangers need.
They might also want Stubbs back on the cheap — so not the qualifying offer — to provide some stability as a backup outfielder who's an above-average fielder with a history of a good bat that has just fallen off a ledge in recent years. Venable won't be back next year, and Ohlendorf likely won't either.
That leaves Gallardo. Oh, what to do about Gallardo, that is the question.
Gallardo will almost certainly get the qualifying offer, but it's on the belief he'll reject it, and therefore give the Rangers a compensation pick in the summer draft. But what if he accepts it? I guess there's an outside shot he could become the first player in baseball history to do so. It's a big amount of money, and if he can build on what was a pretty strong 2015 season in Texas, he could really cash in next year when there won't be near the crop of free agent starters as there is this winter with the likes of Zack Greinke, David Price and Johnny Cueto, just to name a few.
The Rangers have until Friday to decide, and then Gallardo would have until a week from Friday to accept or decline the offer. Stay tuned.
Copyright FREEL - NBC Local Media