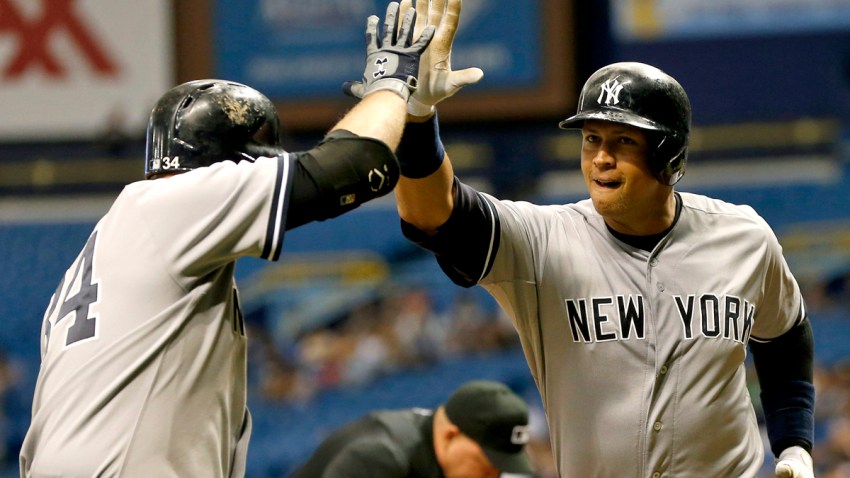 The Rangers trailed by 2 1/2 games in the AL West at this time a week ago, now they're in first place by 2 1/2 games and have relegated the Astros to the Wild Card race for the time being. On a weekly basis, we'll take a look at the AL Wild Card standings and project who will end up playing the AL Wild Card Game in October.
WC1: New York Yankees (80-65) — The Yankees have won just four of their last 10 games and now will jump on the subway to head over to Queens for the next installment of the Subway Series against maybe the best story in baseball in the New York Mets, who have won away with the NL East. They have a four-game lead on the slumping Astros. Next up: Today, 6:10 p.m., at New York Mets.
WC2: Houston Astros (77-70) — The Astros have now lost four straight — all to Texas in a pivotal sweep in Arlington earlier this week that shoved the Astros out of the AL West lead in favor of the Rangers. They've won just two of their last 10 games and have to get things going quickly before they're out of they're out of the postseason picture altogether. Next up: Tonight, 7:10 p.m., vs. Oakland Athletics.
Sports Connection
Connecting you to your favorite North Texas sports teams as well as sports news around the globe.
_______________________________________________________________
1.5 GB: Minnesota Twins (75-71) — The Astros have gotten some big help from the Twins, who lost three straight games when they could've been making up ground on, and even passing, the Astros into the second Wild Card spot. They were playing very well before this recent skid and now must regroup in a pivotal series against the Angels. Next up: Tonight, 7:10 p.m., vs. Los Angeles Angels.
2.5 GB: Los Angeles Angels (74-72) — The Angels are hanging around, and they can pass up the Twins as the No. 1 contender for the Wild Card with a big series this weekend in the Twin Cities. They got a big game from Mike Trout on Thursday night, as the MVP candidate hit two homers. Next up: Tonight, 7:10 p.m., at Minnesota Twins.
4.0 GB: Cleveland Indians (72-73) — The Indians are perhaps the hottest team of all the contenders, having won six of their last 10. Now, they get a really bad Chicago White Sox team for the weekend with a chance to gain some ground. Next up: Tonight, 6:10 p.m., vs. Chicago White Sox.
Weekly Projection: New York Yankees host Houston Astros in AL Wild Card Game.
Copyright FREEL - NBC Local Media