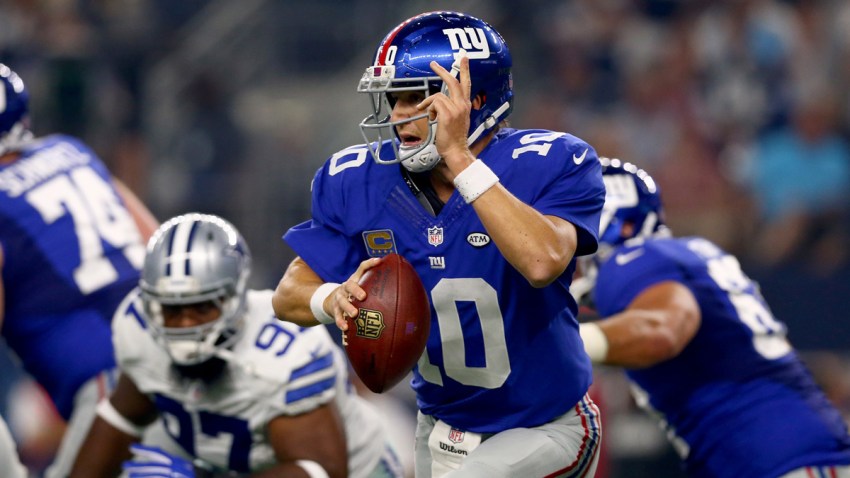 Of all the little details that have come out about the end of the Cowboys-Giants game on Sunday night, one of the more interesting was that Giants quarterback Eli Manning had told running back Rashad Jennings to stay out of the end zone on their last scoring drive.

Manning explained after that he mistakenly thought the Cowboys had a timeout remaining.

"I thought they had one timeout left and they might let us score to get the ball back," Manning said, per ESPN Dallas. "So I told Rashad, 'Go down at the 1-inch line and don't score.'

"This did not come from the sideline. It was me, and I was wrong. I cannot be the one in that situation to inform a back. That's not my decision, in that scenario. I made a mistake."

It never came to Jennings diving on the 1-inch line, as Manning threw the ball away on third down--stopping the clock, and ultimately giving Dallas a chance--before the team kicked a field goal to extend their lead to six.

Copyright FREEL - NBC Local Media