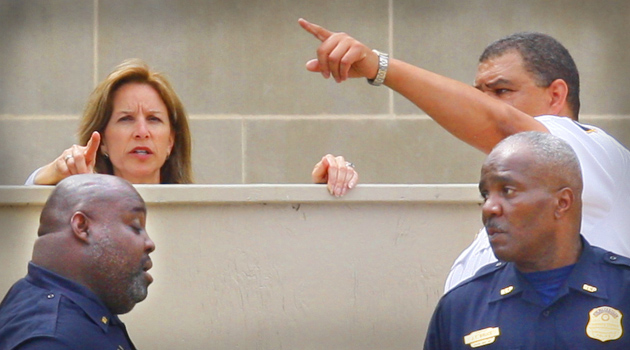 I don't blame Ron Washington one bit. We were all hopping mad over the weekend.
For some of us in Collin County the wide-spread rain never hit our yards and lakes. The U.S. soccer team surrendered a last-second, heart-breaking goal in the World Cup. The Rangers were swept by the Angels in Anaheim.
And, of course, there was baseball's replay system rearing its ugly head. And, even more so, baseball's hideous new rules.
Sports Connection
Connecting you to your favorite North Texas sports teams as well as sports news around the globe.
I've long been a supporter of baseball using instant replay to get calls right. To me umpires are arrogant and stubborn and too often put their own personal spin on the rules – particularly with strike zones. So anything that gets more calls right more often, I'm on board with.
And, I agree that collisions at home plate were a violent, dangerous part of the game that should be swept out of baseball along with the designated hitter. But what happened in Sunday night's first inning in Anaheim was shameful.
Not just because it cost the Rangers a run and led to a third consecutive loss to the Angels. Not just because it got Washington ejected. But because it was wrong.
After center fielder Leonys Martin missed the cut-off man after a single, Angel runner Kole Calhoun made a dash from third base for the plate. But Yu Darvish fielded the overthrow and made an athletic, acrobatic, perfect throw to catcher Chris Gimenez, who was standing in the right-handed hitter's batter's box and easily made the tag on a sliding Calhoun.
No contact. No controversy. Easy out call for home-plate ump Bill Miller.
But then…
Angels' manager Mike Scioscia ran out and demanded a review to see if Gimenez illegally blocked the plate. Seemed like a waste of time, but sure enough, the umpires in New York ruled that the catcher indeed violated new rule 7.13 and didn't give Calhoun a clear path to the plate. The out call was overturned, and Anaheim awarded a run. Horrible. Calhoun didn't veer his route and didn't alter his slide. The play looked like a routine caught stealing at second.
If you hadn't watched a baseball game since last season and then tuned in last night to see that play scored as a run, you'd be confused and dismayed at what had happened to the sport.
Worse, when Washington took one step out of the dugout to argue, he was automatically ejected for protesting a replay. He knew he was gone the second he approached Miller. But he just couldn't help himself any longer.
The injury-depleted Rangers are now free-falling. They've lost five in a row, are five games under .500 and have a better record than only four other teams in the AL. The AL West is long gone. The only hope is getting healthy, making a trade for help and somehow pushing for a Wild Card late in the season.
Washington is the eternal optimist, but I don't fault him for his blood boiling over.
His Rangers are playing bad, and baseball's rules just treated his team even worse.

A native Texan who was born in Duncanville and graduated from UT-Arlington, Richie Whitt has been a mainstay in the Metroplex media since 1986. He's held prominent roles on all media platforms including newspaper (Fort Worth Star-Telegram, Dallas Observer), radio (105.3 The Fan) and TV (co-host on TXA 21 and numerous guest appearances, including NBC 5). He currently lives in McKinney with his wife, Sybil, and two very spoiled dogs.
Copyright FREEL - NBC Local Media