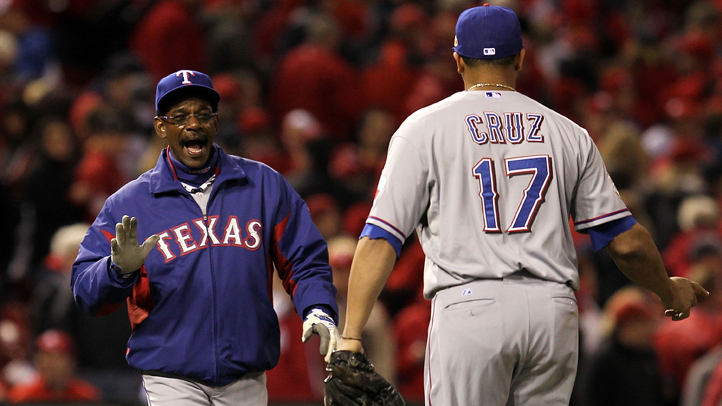 With Nelson Cruz bogged down in a miserable slump, Ron Washington is reportedly considering sitting Cruz for Monday night's series opener with the Orioles in Baltimore.

Cruz is hitting just .216 on the season with two home runs and 12 RBIs, just one of which has come since the calendar turned from April to May. He is 3 for his last 26 (.115), and in yesterday's series finale in Cleveland, he went 0-for-4 with three strikeouts.

"He needs to start using the big part of the field more and go the opposite way," Washington said, per the Dallas Morning News. "Yes, he's always been streaky, but this streak now looks like the streaks he used to have when we were shipping him up and down to the minors."

Cruz getting the night off is a possibility, but, Washington said, nothing is set in stone--and for good reason. Wash pointed out that the Orioles' scheduled starter for Monday is Brian Matusz, a lefty--and not just any lefty, but a left with a history of struggling against Cruz; the Rangers' right fielder is 4-for-7 against Matusz for his career, with two doubles and a homer.
Copyright FREEL - NBC Local Media