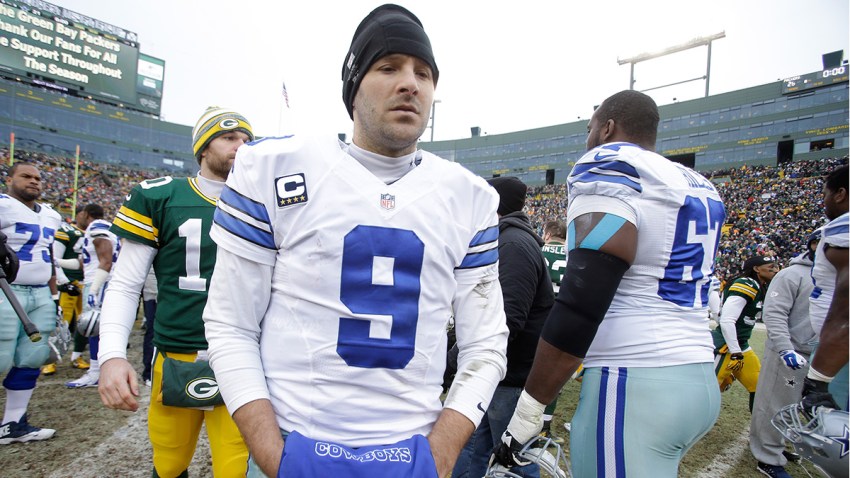 For the third consecutive offseason, Dallas Cowboys quarterback Tony Romo is staying away from the golf course, as well as the basketball court and the soccer pitch--some of his favorite offseason haunts earlier in his career.

Romo is going through a full, healthy offseason for the first time since 2012. But now, instead of occasionally taking his natural love of competition to these places in the spring and summer months, he channels all of that into his preparation for the upcoming season.

"Well, I love football," Romo said, per Todd Archer of ESPN Dallas. "I think what you find is that you love the game of football so much that it's easy to have other things take a backseat."

Perhaps the only thing that has changed is Romo has focused his need to compete on football, and only football. As Archer explains, he has learned to see the rehab work he continues to do to strengthen his back as a form of competition, with himself as his opponent.

"I think anybody who knows me well knows that competition is what I thrive on, regardless of what it is in life," Romo said. "I tell my wife sometimes, I'm like, as long as I'm able to compete on a daily basis with something, I sleep well at night. And I thrive on that.

"I think that's partly why I've been able to grow and continue to get better as a player. That is something that I feel like young players, if they just love competition, you'll consistently want that and thrive under it. When you have that you have a great chance to succeed."
Copyright FREEL - NBC Local Media