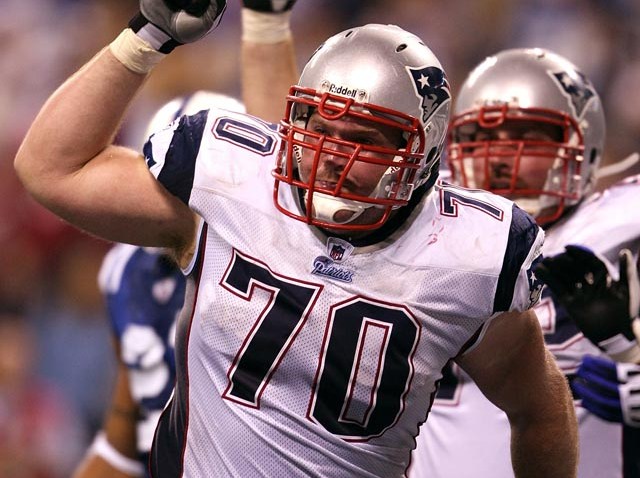 Once upon a time, Cowboys vs. Redskins was for blood. Or at least division titles and, a couple of times, for a berth to the Super Bowl.
When the two old rivals butt heads tonight in D.C.? Only thing on the line is survival in the NFC East, and the ability to avoid embarrassment.
Ol' antagonist George Allen used to try to rile us up in the '70s by declaring the days before a Cowboys-Redskins game "Dallas Week." Back then it barely raised an eyebrow, much less the blood pressure, as Dallas routinely had loftier goals than simply dispatching of a finger-licking, hand-clapping coach hopped up on the early ancestors of Red Bull.
Sports Connection
Connecting you to your favorite North Texas sports teams as well as sports news around the globe.
And, to be honest, even though it's Monday Night Football it doesn't exactly feel like "Washington Week." Kirk Cousins vs. Matt Cassel just don't have the allure of Roger Staubach vs. Joe Theisman or Troy Aikman vs. Mark Rypien.
Then again, when you least expect it this rivalry provides a memory. Like in '89 when the Cowboys' lone win was in Washington. Or last year when the lowly Redskins and Colt McCoy upset the eventual division champion Cowboys in Arlington.
When it's Cowboys-Redskins, it always feels important.
A look at the rivalry's 10 most memorable games:
10. Cowboys 24, at Redskins 23 — Dec. 22, 2013: Playing with a back injury that would require season-ending surgery, Tony Romo finds DeMarco Murray for a 10-yard touchdown in the final minute as Dallas keeps its playoff chances alive.
9. Redskins 14, at Cowboys 13 — Sept. 19, 2005: On a night supposedly belonging to the induction of Troy Aikman, Emmitt Smith and Michael Irvin into the Ring of Honor, Santana Moss poops on the party with two long touchdown catches in the final four minutes.
8. Redskins 31, at Cowboys 10 — Dec. 11, 1983: In a showdown of 12-2 powers, the Cowboys trail 14-10 in the fourth quarter when Danny White audibles to a handoff that is snuffed on a key fourth down. On the sideline CBS cameras catches coach Tom Landry wincing "No Danny! No!"
7. at Redskins 14, Cowboys 7 — Oct. 8, 1973: In an epic struggle that seems to go on for minutes, Washington safety Ken Houston finally wrestles Walt Garrison down at the 1-yard line as time expires on Monday Night Football.
6. Cowboys 31, at Redskins 30 — Sept. 5, 1983: White rallies Dallas from a 23-3 halftime deficit with four second-half touchdown passes on Monday Night Football.
5. at Redskins 22, Cowboys 19 — Nov. 5, 2006: After Washington's Nick Novak misses a 48-yard field goal in the final minute, Dallas drives for a game-winning 35-yard attempt by Mike Vanderjagt. But the kick is blocked and returned by Sean Taylor, who is brought down by Kyle Kosier with the help of a face mask penalty. Novak re-enters and nails a 47-yarder on the game's final play.
4. Redskins 13, at Cowboys 7 — Oct. 19, 1987: Washington's team of picket-line crossing "scab" players shock a team of Cowboys led by White, Tony Dorsett, Too Tall Jones and Randy White in a game that spawned the movie, The Replacements.
3. Cowboys 41, at Redskins 35 — Sept. 12, 1999: After trailing 35-14, Dallas wins a dramatic season-opener in overtime on Troy Aikman's 76-yard touchdown pass to Rocket Ismail.
2. at Cowboys 24, Redskins 23 — Nov. 28, 1974: Trailing 16-3 and with Roger Staubach knocked out of the game with a concussion, unknown backup Clint Longley authors an improbable Thanksgiving miracle with a 50-yard touchdown pass to Drew Pearson with 28 seconds remaining.
1. at Cowboys 35, Redskins 34 — Dec. 16, 1979: In Staubach's final colossal comeback he rallies Dallas from a 34-21 deficit in the last two minutes, capped by a 7-yard touchdown pass to Tony Hill that clinches the NFC East. After the game Dallas defensive end Harvey Martin tosses a funeral wreath into Washington's somber locker room.

A native Texan who was born in Duncanville and graduated from UT-Arlington, Richie Whitt has been a mainstay in the Metroplex media since 1986. He's held prominent roles on all media platforms including newspaper (Fort Worth Star-Telegram, Dallas Observer), radio (105.3 The Fan) and TV (co-host on TXA 21 and numerous guest appearances, including NBC 5). He lives in McKinney with his wife, Sybil, and two very spoiled dogs.
Copyright FREEL - NBC Local Media