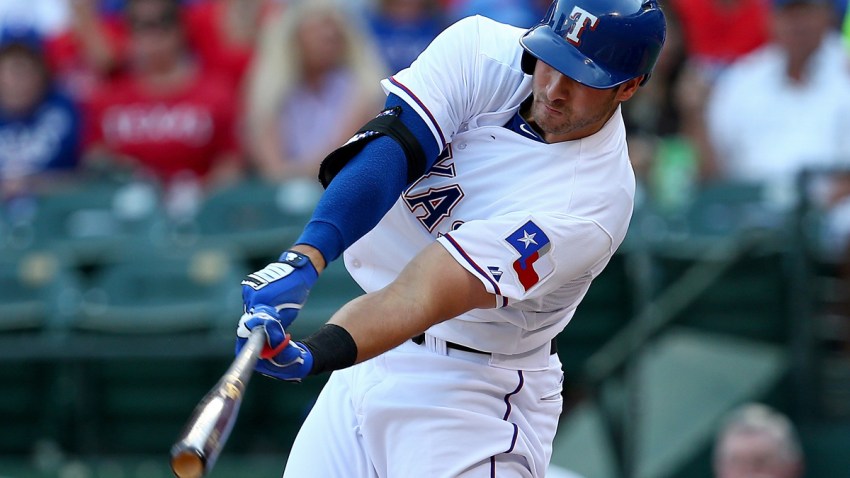 Considering the unpredictability of baseball's draft, will Rangers' new No. 1 pick Dillon Tate turn into a pitcher that:
Goes 9-26 in the minors and never sniffs The Show?
Wins a Cy Young Award, only with a different team?
Wins 59 games in Texas over eight years, despite a quick sojourn to Japan?
In the past, the Rangers have drafted all three types of pitchers.
Sports Connection
Connecting you to your favorite North Texas sports teams as well as sports news around the globe.
In '80 they selected Tim Maki, who failed miserably at the lowest levels of the organization. Then they drafted R.A. Dickey inn '96, only to see him struggled, leave and re-invent himself as the National League's best pitcher with the Mets in '12.
And in '99 it was Colby Lewis, who returned from the Far East and has been a stalwart on some of the organization's best teams.
Tate, a pitcher from UC Santa Barbara, has all the tools for a bright future. But, who are we kidding, nobody knows. In their history the Rangers have drafted their TV analyst (Tom Grieve '66), an AL MVP (Jeff Burroughs '69) and a litany of forgettable names who never got a hit, recorded an out or made an impact with the team.
Despite his lofty expectations, it'll be difficult for Tate to break into this list of the Top 5 Rangers' No. 1 Draft Picks:
5. Joey Gallo '12 – Okay, this is waaay premature. But just a glimpse of his potential makes it a worthy pick.
4. R.A. Dickey '96 – Draft a Cy Young winner with the 18th overall pick and it's a good selection, even if he blossomed in New York.
3. Kevin Brown '86 – 4th overall pick wound up being Rookie of the Year, a 6-time All-Star and won 211 games, 21 of them as a Ranger in '92.
2. Jeff Burroughs '69 – Draft an outfielder 14th overall and he wins a 25-homer, 118-RBI AL MVP five years later. Even though it was pre-Rangers, that's how it's supposed to work.
1. Mark Teixeira '01 – Finished 2nd in AL MVP voting in '09, then his departure in a trade brought key pieces for back-to-back World Series teams.
A native Texan who was born in Duncanville and graduated from UT-Arlington, Richie Whitt has been a mainstay in the Metroplex media since 1986. He's held prominent roles on all media platforms including newspaper (Fort Worth Star-Telegram, Dallas Observer), radio (105.3 The Fan) and TV (co-host on TXA 21 and numerous guest appearances, including NBC 5). He lives in McKinney with his wife, Sybil, and two very spoiled dogs.
Copyright FREEL - NBC Local Media