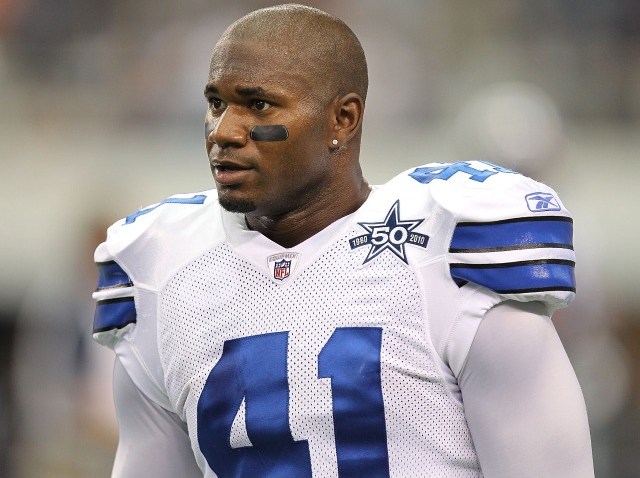 It's officially the offseason and that means it is time to start figuring out which current Cowboys should be looking for new employment in 2011. In the spirit of the Clash, we're asking Should He Stay or Should He Go. Next up is Terence Newman.
Name: Terence Newman
Position: Cornerback
Sports Connection
Connecting you to your favorite North Texas sports teams as well as sports news around the globe.
Relevant Stats: 16 starts, 79 tackles, five interceptions.
If He Goes, Will There Be Trouble?: There were plenty of points this season where it was hard to believe there'd be any difference if the Cowboys sat down their usual starting defense and replaced them with a group of local sixth graders. Newman was part of that group and while he wasn't the biggest offender, he was certainly part of the problem.
He's no longer capable of blanketing a top receiver well enough to keep him from making an impact. Newman and Mike Jenkins gave up 113 catches on 181 throws in their direction this season, far too high a number for a team to hope to compete in today's NFL. Some of that has to do with the zone schemes favored by Paul Pasqualoni, but Newman clearly isn't the same player that he was when the Cowboys gave him a six-year, $50.2 million contract before the 2008 season.
They have paid out most of the guaranteed cash due to Newman so the hit of losing him would almost certainly be mitigated by using the savings on a younger, more capable corner. If they keep their current system in place, such a corner would likely be a better fit than Newman. If they go a different direction, you'd still get a younger player who is potentially on the upswing of his career.
If He Stays, Will There Be Double?: The most important point in the preceding section is that Newman wasn't the worst offender on the defense in 2010. He probably wasn't even the worst cornerback on the defense. Mike Jenkins looked like an even bigger fish out of water and doesn't have anywhere near Newman's track record of success.
There's also the fact that Newman dealt with a rib injury for most of the year. Assuming he's 100 percent when next season rolls around, Newman should be more productive than he was this time around. That doesn't mean he's going to be great, but he probably won't be the worst thing aboout the Cowboys defense either.
So, Should He Stay or Should He Go?: Barring a move for Nnamdi Asomugha or some other elite cornerback, Newman should be back for another spin on the carousel.
Stay on top of the latest Dallas Cowboys news with NBCDFW.com. Foll ow NBC DFW Sports on Facebook or have breaking Cowboys news sent directly to your phone with Blue Star SMS alerts. Text "bluestar" to 622339 (NBCDFW) to subscribe to this free service. Read more about it here.
Copyright FREEL - NBC Local Media