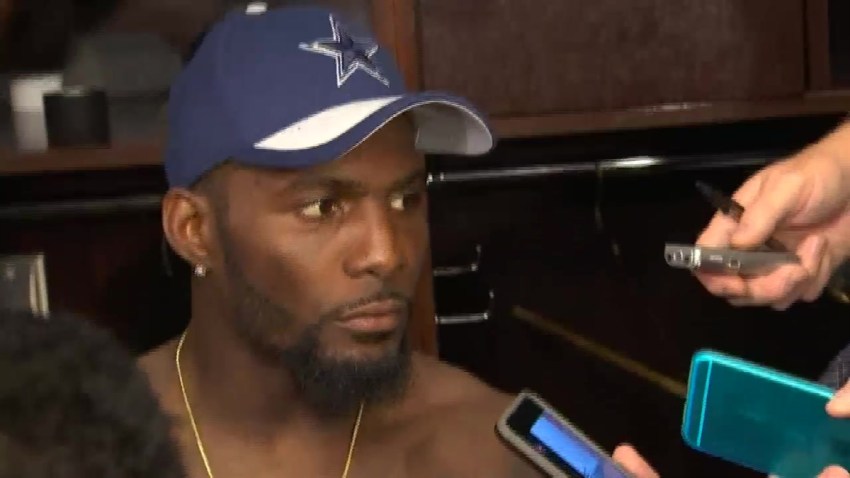 Seattle Seahawks linebacker Bruce Irvin has confirmed Dez Bryant's account of what he was doing in the moments after return man Ricardo Lockette was injured on a hit by Jeff Heath on a kickoff.

While the game was still going on on Sunday afternoon, a Vine purportedly showing Bryant yelling in Lockette's direction in the emotionally charged moments after the hit--that "that's what he (expletive) gets"--hit the internet. By the time the clock ran to 0:00 at AT&T Stadium, just about everyone on Twitter had seen it. The only problem was, he wasn't yelling at Lockette.

When Bryant was asked about it, he was understandably unhappy. He attempted to explain the situation to reporters on Sunday, saying he was talking to other Seahawks and the officials, but the suggestion alone that he had taunted Lockette when he was injured left Bryant incensed.

"Not once did I say, 'That's what you get,'" Bryant said, per the Dallas Morning News. "I got on one knee and prayed for that man. Don't put clips together and do that. That didn't have anything to do with them. I would never in my life do that to anybody. I'm too busy trying to break it up, get our players back."

Irvin backed Bryant's story up via Twitter on Monday, when he tweeted simply (sic): "Dez was talking to the officials the whole time never said anything about lock".

Copyright FREEL - NBC Local Media