C.J. Prosise, RB, Notre Dame
Ht. 6', Wt. 220, Arm: 32 ⅜", Hand: 8 ½", Bench: -
40 yd: 4.48, 10 yd.: 1.57, 3 Cone: -, Vertical: 35.5", Broad: 10'1"
Games Watched: Georgia Tech, Clemson, USC
If you think other games better reflect this player's ability or you want to request a profile on a specific player, email me or hit me up on Twitter.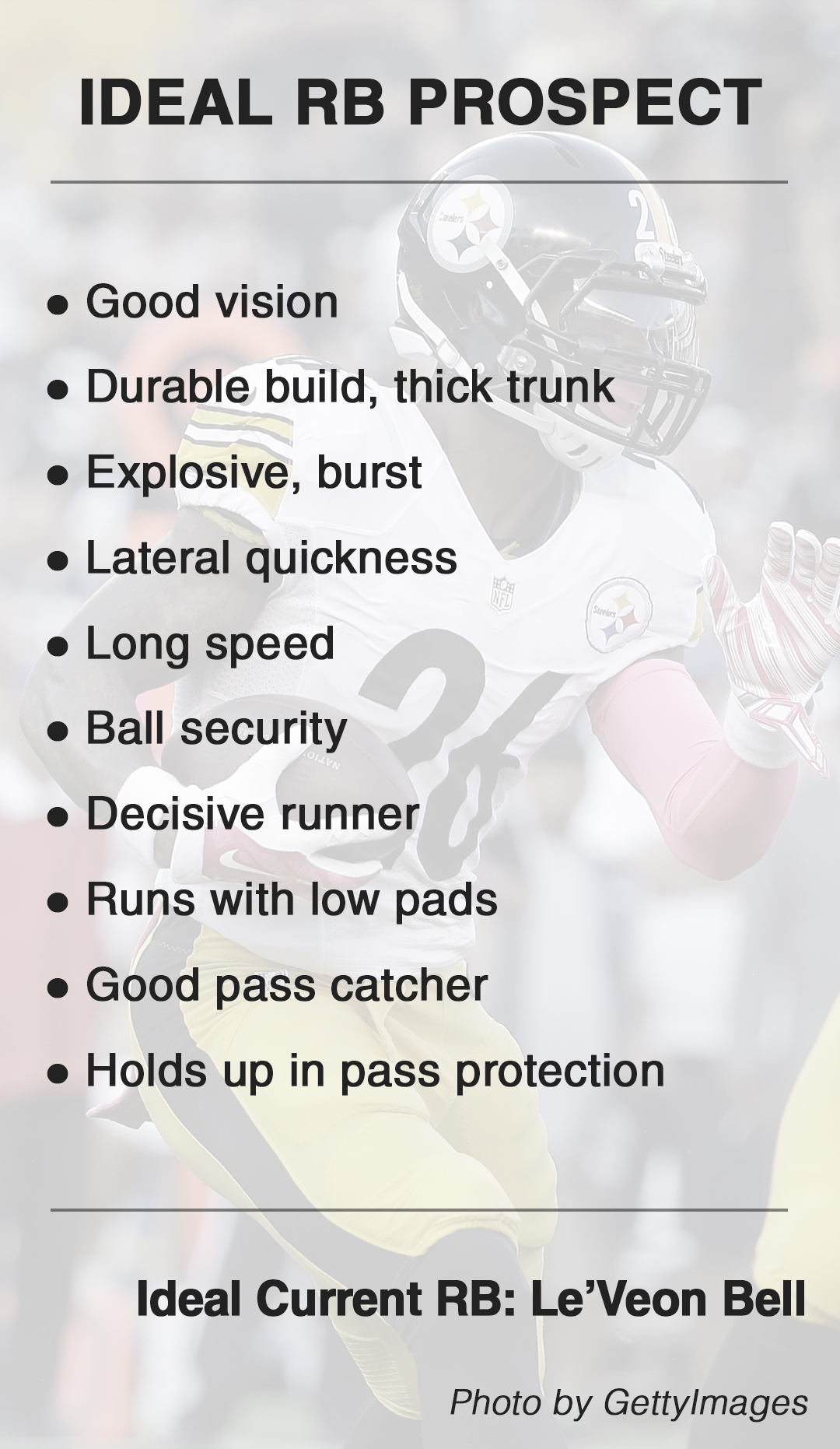 Before enrolling at Notre Dame in 2012, C.J. Prosise was a highly-decorated defensive back out of high school in Virginia. He played in all 13 games as a wide receiver and special teamer for the Irish as a sophomore and a junior. He caught 29 passes for 516 yards and two TDs as a junior.
The Notre Dame coaches made a mutually beneficial move when they gave Prosise a shot at running back before the 2015 season. He ran for 155 yards and a TD in his first start against Virginia and finished the season with more than 1,000 rushing yards and 11 TDs on only 157 carries. He added 26 catches for 308 yards and a TD.
Sports Connection
Connecting you to your favorite North Texas sports teams as well as sports news around the globe.
Strengths
• Size - Ideal frame
• Agility - Cuts quickly, eludes
• Long Speed - Home run threat
• Vision - Finds ideal running lanes
• Balance - Centered, tough to tackle
• Patience - Lets blocking develop
• Hands - Former WR, threat in pass game
• Workload - Only 229 college touches
Weaknesses
• Tentative - Must hit hole harder consistently
• Ball Security - 5 fumbles in 2015
• Pad Level - Can runs too upright
• Inexperience - Doesn't yet grasp subtleties
• Pass Protection - Awareness, technique needs work
Verdict: Third-Round Pick
The way Prosise shrinks in the hole, laterally navigates through traffic and maximizes runs gives off a Frank Gore vibe. Add in his experience catching passes, and he has the makings of a three-down running back prospect. He'll need time, reps and coaching, but he offers enough immediate value to justify a third rounder.
Prosise might be the ideal running back prospect for the Cowboys because he offers NFL-ready traits to a backfield that doesn't yet need a feature runner. Dallas' zone-based attack suits his skillset and the signing of Alfred Morris would give him time to improve. He's more of a project than other draftable backs, but his cost and upside are appeal given Cowboys needs at the position.