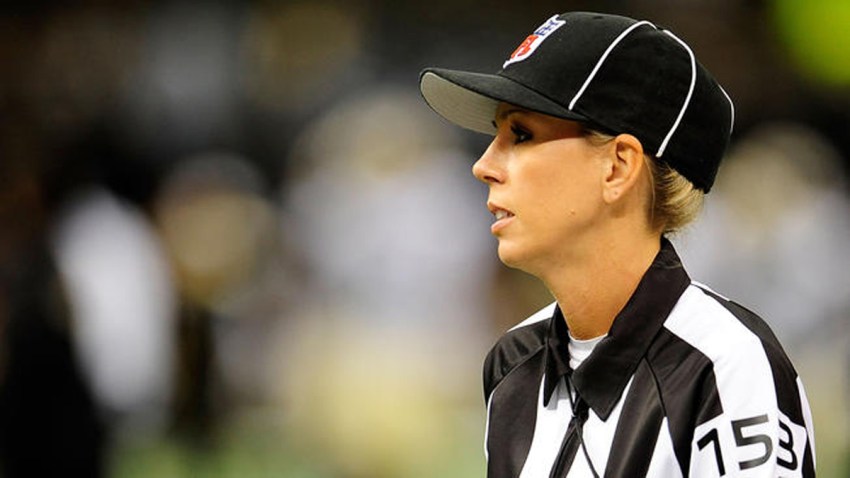 The reports that the NFL would hire Sarah Thomas as the first full-time female official in league history first emerged last week and, now, the league has made it official.

Per Mike Florio of ProFootballTalk.com, the NFL announced the hiring of Thomas on Wednesday, one of nine first year officials who will work games in various capacities next season.
Thomas will spend her first year as a full-time official as a line judge.

The announcement of the nine new officials almost certainly means nine officials who worked NFL games in 2014 won't be back--unless, as Florio points out, the league has decided to use more officials this season.

Prior to the NFL, Thomas worked at the collegiate level--she became the first woman to officiate a bowl game when she worked the 2009 Little Caesar's Pizza Bowl between Marshall and Ohio--and for the United Football League.
She also worked exhibition games throughout the 2014 preseason.

Copyright FREEL - NBC Local Media