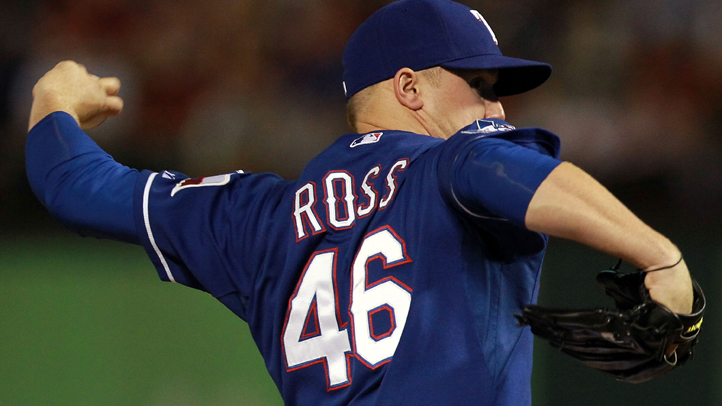 When you play baseball, it's not uncommon to have dreams involving uniform malfunctions. You forgot your pants. You can't find your hat. Your sliders are being elusive. The laundry list (pun intended) of things that can go wrong with a baseball uniform in the unconscious mind is endless.

On Thursday, Rangers' rookie reliever Robbie Ross lived out this specific brand of dream when he was seen warming up in the team's road gray jersey. Only problem was, the team was wearing blue--they had worn gray in game one of the doubleheader, and everyone but Ross had changed between games.

Once the mistake was realized, an attendant had to be dispatched to get the correct jersey to the visitors bullpen at Camden Yards.

"After the first game, when we did wear gray, I grabbed a plate of food and went right back out for the [National] Anthem," Ross explained, per the Dallas Morning News. "I had my sweatshirt on and completely forgot I had the wrong jersey on until I got up to warm up. Hey, if I make a mistake like that, I guess I've got to wear it."
Copyright FREEL - NBC Local Media