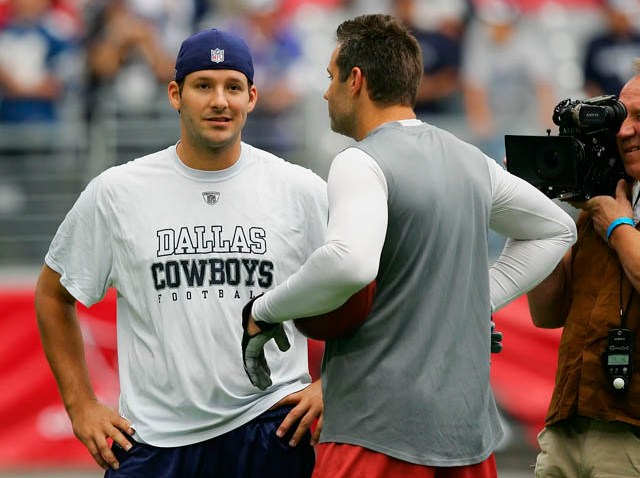 As a member of the Dallas Cowboys, Tony Romo was not, as you might have noticed, a participant in Super Bowl XLV. However, he was in town to witness the cold front that brought with it snow, ice and a major hassle for locals and the great mass of people in town for the big game.

Romo, a native of the more consistently wintery Burlington, Wisconsin, discussed the weather in Dallas recently on ESPN's First Take.

"This is very unique for Dallas, no question," Romo said, per the Dallas Morning News. "But it's that way all over the place right now."

The Cowboys quarterback admitted readily that the weather had posed a great obstacle to a great many businesses and people, but contended that the altogether strange week in Dallas, insofar as the weather is concerned, was an aberration.

"You can't help but understand that this is just a weird week in the year. And we have to accept that," Romo said. "I know that it isn't great for some businesses in the area and for some people that were expecting a lot. But the game is still going to be played. The players still got to be ready to go. It's still going to be a great weekend, I think, down here. It's going to be exciting. I know that the town has been abuzz for a while."
Stay on top of the latest Dallas Cowboys news with NBCDFW.com. Follow NBC DFW Sports on Facebook or have breaking Cowboys news sent directly to your phone with Blue Star SMS alerts. Text "bluestar" to 622339 (NBCDFW) to subscribe to this free service. Read more about it here.

Copyright FREEL - NBC Local Media