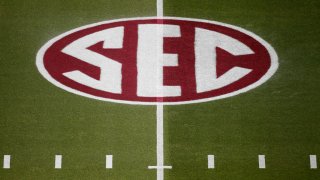 Could another wave of realignment be in the cards?
That may be the case, according to a report by The Houston Chronicle's Brent Zwerneman. The report states that Texas and Oklahoma both reached out to the Southeastern Conference about joining the 14-team league, largely regarded as college football's best conference.
Zwerneman reported "an announcement could come within a couple of weeks concerning the potential addition of UT and OU to the league," according to a source, who was labeled as "a high-ranking college official with knowledge of the situation."
Read the full story from the Dallas Morning News here.
Copyright The Dallas Morning News