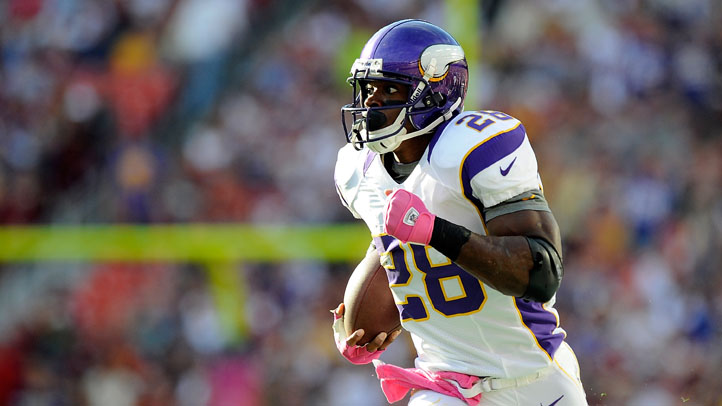 When Dallas Cowboys quarterback Tony Romo restructured his contract last week, freeing up almost $13 million in cap space, many took it as a sign that the team was preparing to make a run at Minnesota Vikings running back Adrian Peterson. But according to one report, the team still doesn't believe they can afford the four-time Pro Bowler.

According to FOX Sports Southwest's Matt Mosley, "high-ranking sources" have said that even after the maneuvering with Romo's deal, Peterson's deal is too rich for the Cowboys.

It should be noted, though, that Mosley is quick to point out he doesn't always believe such statements from team officials, particularly when the draft is approaching--basically, it could just be more maneuvering.

Peterson, who met with NFL Commissioner Roger Goodell on Tuesday, will be eilgible for reinstatement on next Wednesday, April 15.
Copyright FREEL - NBC Local Media