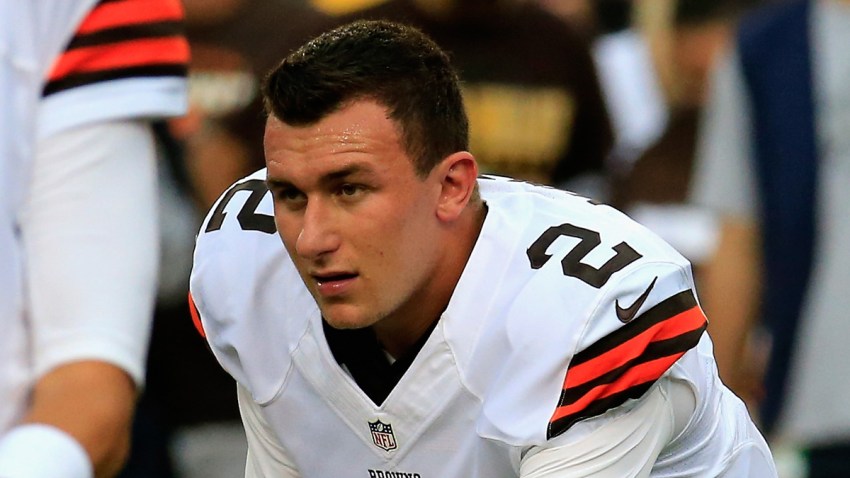 If the Cleveland Browns draft or trade for a quarterback at some point Thursday, as many folks believe they will, they'll likely begin shopping Johnny Manziel in short order.

But the Dallas Cowboys have already declared themselves uninterested, according to ESPN's Ed Werder.

Around this time last year, the Dallas Cowboys were reportedly very close to spending their first round pick on Manziel, the 2012 Heisman Trophy winner.
The popular narrative goes that Jerry Jones wanted to pull the trigger, but Stephen Jones stepped in and the Cowboys took guard Zack Martin out of Notre Dame instead of Johnny Football.

Whether or not that story is true, the Cowboys made the right move. Martin was named first team All-Pro as a rookie, while Manziel struggled hard in limited action. He spent 10 weeks in rehab after the season, and though he's doing much better now by all accounts, his NFL future remains unclear.

Meanwhile, Jerry has said it's about time for the Cowboys to start looking for a quarterback to mold as Tony Romo's eventual successor, but they apparently (and understandably) don't see Manziel as that guy.
Copyright FREEL - NBC Local Media