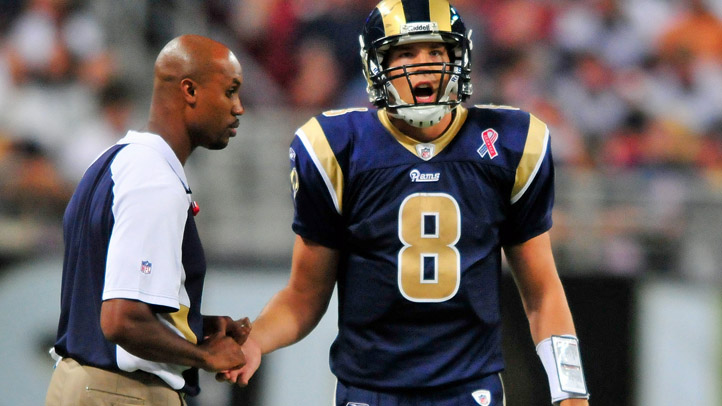 Five years in, Sam Bradford has yet to really realize the lofty potential teams saw in him prior to the 2010 Draft.

Injuries are no small reason why. Of Bradford's five seasons with the Rams, he played in all 16 games just twice, the last instance coming in 2012. He played in seven games in 2013 and seemed on his way to having a great season--he had 14 touchdowns and just four interceptions through those seven games--but then he went down with a torn ACL. He then re-tore his ACL in 2014 and missed the entire season, his last (as it turns out) with the Rams.

Because of all this it's easy to forget that coming out of college, Bradford was being compared to some great quarterbacks, including three-time Super Bowl Champion and Hall of Famer Troy Aikman. BleedingGreenNation recently unearthed the reaction of Gil Brandt--the man who acted as the architect of the Cowboys for their first 28 years of existence, as VP of player personnel--to Bradford's Pro Day at Oklahoma.

"Sam Bradford's workout Monday in front of representatives for all 32 NFL teams at Oklahoma's pro day almost left me speechless," Brandt said. "And that's saying something. ... It really was a treat to watch, and I think everyone here was in awe of Bradford's performance. In fact, he put on the best quarterback workout by a draft prospect that I've seen since I watched a private workout Troy Aikman put on for us with the Cowboys in California."
Copyright FREEL - NBC Local Media