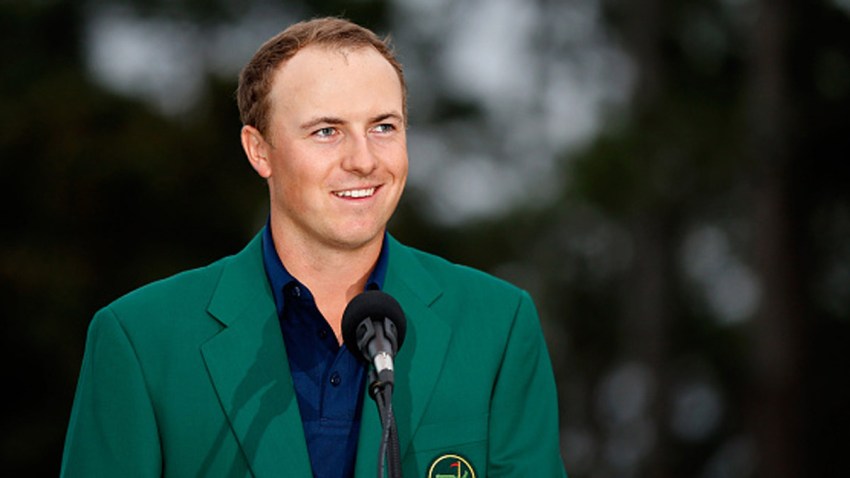 Dallas Cowboys quarterback Tony Romo hasn't played golf competitively in a couple years.

But in one of the last tournaments he played before undergoing the first of two surgical procedures on his back in April of 2013, spelling the end of his competitive golf career for now, Romo was paired with Jordan Spieth in the AT&T Pebble Beach National Pro-Am. The pair held a lead for much of the tournament before finishing tied for third.

This is worth remembering now as, over the weekend, the Dallas-native and Cowboys fan Spieth won the Masters in about the most impressive manner possible. Spieth set the record for Birdies and finished 18-under--tying the tournament record set by Tiger Woods, who has also played the Pebble Beach Pro-Am with Romo.

While Romo may not play another round with Spieth until he's done with football, we imagine he was watching on Sunday when the 21-year-old donned the Green Jacket at Augusta.

"I watch golf," Romo said recently. "That doesn't go hand in hand with playing. I do miss the aspect of just competing. I like going against Jordan Spieth and competing and seeing if I can have a chance. That doesn't usually turn out very well."

Well, we suppose Romo can take comfort in knowing that throughout the 2015 Masters, competing against Spieth didn't turn out very well for anyone.

Copyright FREEL - NBC Local Media