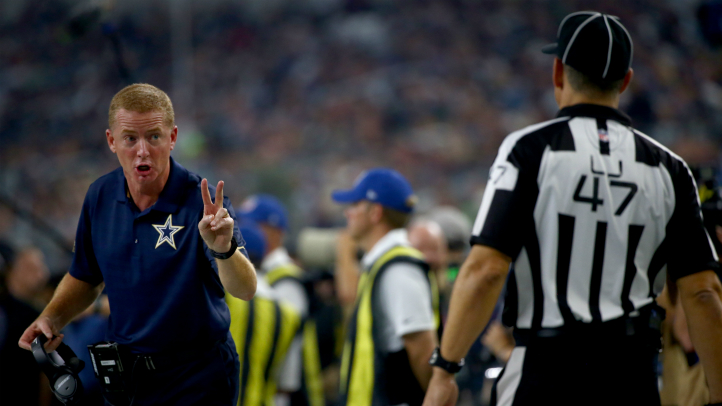 Carl Cheffers, the head referee of Sunday's Cowboys-Seahawks game at AT&T Stadium, admitted the crew made a mistake in the when they let Pete Carroll and co. skate after calling two timeouts in a row, which should have drawn a 15-yard unsportsmanlike conduct penalty late in the first half--a penalty that would have kept a Cowboys drive alive.

This in a game that was decided by one point.

The call came as Dan Bailey lined up for a field goal on fourth down late in the first half. The Seahawks had 12 men on the field, prompting Carroll to call a timeout. Instead of flagging him, as they should have, the crew initially granted him the timeout. When they realized their mistake, rather than enforcing the 15 yard penalty, the crew just kind of un-granted the timeout and had Bailey line up for the field goal again.

"We just made a mistake, and we just put the ball back where it was and started things back up again without granting the timeout," Cheffers said, per the Dallas Morning News. "The second issue on that play is the defense with 12 men on the field."

Cowboys owner and general manager Jerry Jones agreed that a mistake was made, but made sure to add that he didn't believe the gaffe was the reason the Cowboys lost.

"That was a technicality and that was screwed up," Cowboys owner Jerry Jones said, via the Dallas Morning News.
Copyright FREEL - NBC Local Media