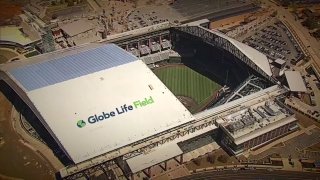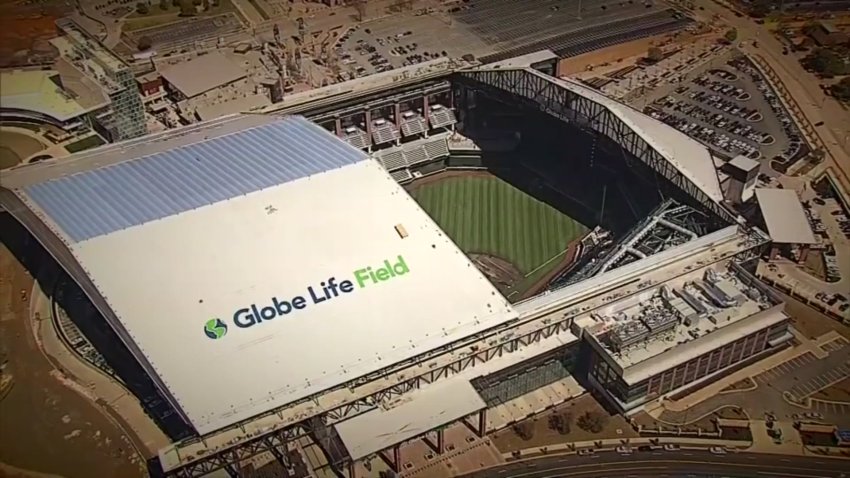 The Texas Rangers are hosting a 4-day concert series outside their new stadium next month.
The Concert in Your Car series, featuring nationally recognized recording artists, takes over Tundra Lot B from June 4-7. The team says the concerts are "designed to give music fans the live show experience, while still maintaining social distancing."
Artists performing in the series -- The Eli Young Band, Whiskey Myers, Pat Green, Josh Abbott Band and Kevin Fowler -- joined team representatives in a virtual press conference Tuesday morning to announce the event.
"We are eager to once again start providing entertainment to our fans and to be able to offer the experience in a way that takes into account health and safety guidelines," said Sean Decker, the Rangers' executive vice president of sports and entertainment. "We have a full slate of bands and each will present an exciting show every night."
Attendees will be able to watch the performances from the safety and comfort of their cars, without interacting with anyone to gain access to the show. The artists will perform directly in front of fans on a stage in the parking lot, complete with jumbo screens to ensure all attendees have a great view of the bands. Concert audio will be available through a specially designated FM radio channel, the team said.
Those in attendance will not be allowed to watch from outside of their vehicles, including in the beds of pickup trucks. Restrooms will be available if necessary, but only one person will be allowed in at a time and they will be cleaned and sanitized between each use.
Tickets must be purchased online and will not be sold on-site, according to the team's website. Tickets will be $40 per car, per night, and spots will be limited. Special VIP packages, guaranteeing access in the first two rows, will cost $80 per vehicle. Rangers season ticket holders and fan club members will be able to purchase tickets May 13; TexasRangers.com users can purchase spots on May 14.
A portion of the proceeds will benefit the Texas Rangers Baseball Foundation to support their ongoing COVID-19 relief efforts.
The shows will start at 9 p.m. with the lots opening an hour before. A full schedule is below.
Thursday, June 4 - Eli Young Band
Friday, June 5 - Whiskey Myers
Saturday, June 6 - Pat Green
Sunday, June 7 - Josh Abbott Band & Kevin Fowler
The team's brand new $1.2 billion stadium still hasn't seen its public debut due to the ongoing coronavirus pandemic.
Globe Life Field -- the first new big league ballpark since 2017 -- is reportedly being considered as a possible mid-American hub for the pandemic-delayed 2020 MLB season.
Several school districts last week announced the stadium would host graduation ceremonies for their Class of 2020 graduates.