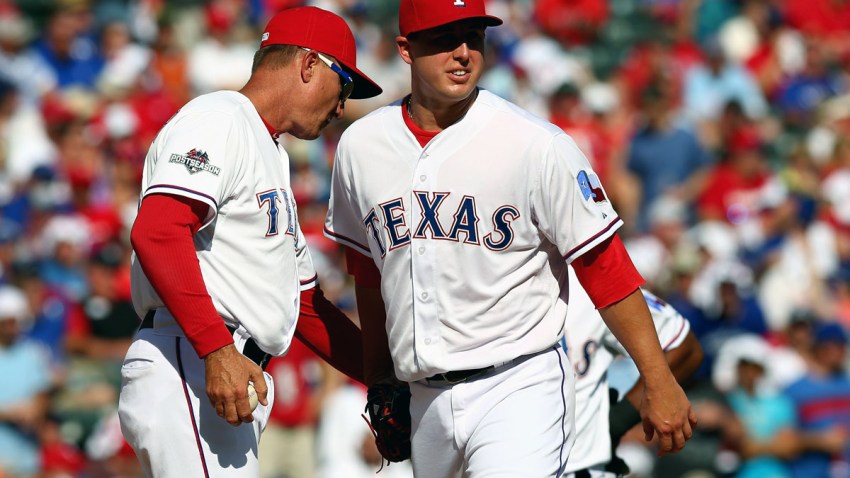 On Monday, ESPN, which carries Sunday Night Baseball — usually the lone game on Sunday nights in MLB — released its schedule for the first 17 weeks of the regular season, and the Texas Rangers were nowhere to be found.
The defending AL West champions won't be playing any Sunday nights on the cable giant, at least not as of yet. However, three Red Sox-Yankees games will be broadcast, which should make everyone in the tucked away northeast extremely happy.
The Rangers, along with the Toronto Blue Jays and, surprisingly, the Chicago Cubs were the only teams that played in the postseason but were ignored in the Sunday night schedule release.
Copyright FREEL - NBC Local Media