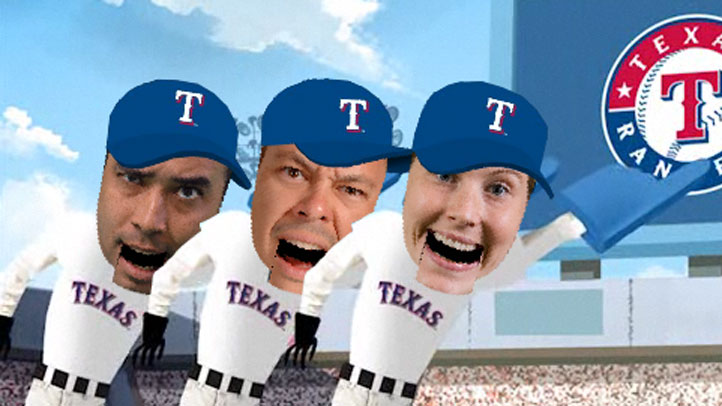 It took only 39 years of sweating it out in the Arlington summer sun for the Texas Rangers baseball club to earn a little national love.
A World Series appearance after ousting the venerable New York Yankees and all the claw-antlers hoopla — plus a manager's weak grasp of proper grammar and the resulting marketing magic — will do that for a team.
So first we had Victoria's Secret getting its panties all in a bunch over the Rangers.
Sports Connection
Connecting you to your favorite North Texas sports teams as well as sports news around the globe.
Now the folks at JibJab, the online purveyors of parody and insert-your-face-here cards and videos, plan a May 24 release of a Rangers'-themed video in conjunction with MLB, and that's the big time, eh?
It's called "Starring You! Video — Take Me Out to the Ball Game," and you can upload your photo and those of four friends or lovers, hit the "go" button, and watch it do … something. We'll know May 24.
So good for the Rangers. Finally, they get the national spotlight bearing down on them. Careful what you wish for, though. That spotlight can be way hotter than the Arlington summer sun.
Bruce Felps owns and operates East Dallas Times, an online community news outlet serving the White Rock Lake area. He remembers when the Dallas Stars were all that. [sigh]

Copyright FREEL - NBC Local Media