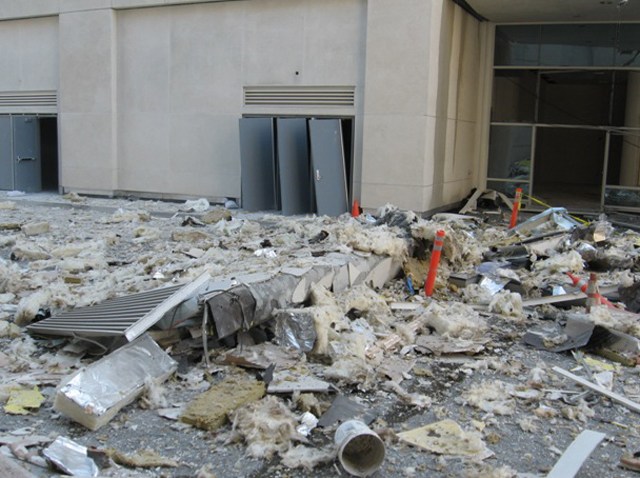 When you have the worst record in baseball, you're most likely not going to make big splashes on MLB trade deadline day, especially when you're in the Texas Rangers' unique position of having the worst record in baseball and fully expecting to be competing for a pennant next season.
General manager Jon Daniels might have caught some heat for not dealing Alex Rios or Neal Cotts on Thursday, specifically the latter considering Cotts is a free agent this winter, but Daniels has a plan for next season and it's pretty clear both of those guys might be a part of it.
"We exchanged proposals with a couple of clubs, but it just didn't line up," Daniels said in a conference call on Thursday afternoon. "Ultimately that's OK, we kind of came into it knowing a few things we were open to trying to do, especially where clubs are calling us. We had to establish a level of value we wanted or we would just hold our guys.
Sports Connection
Connecting you to your favorite North Texas sports teams as well as sports news around the globe.
"We didn't reach that, so we're happy keeping the players we were asked about. We checked in on a few other things, controllable starting pitching primarily. The deal wasn't there and that's OK too."

You have to assume Daniels made calls about David Price, who the Rangers have coveted for a long time, but the bidding likely quickly got out of their comfort zone, not to mention guys like Justin Masterson, Jarred Cosart and other starters who were ultimately dealt.
While people are saying the Rangers made no moves, they're quickly forgetting that Daniels traded relievers Jason Frasor and Joakim Soria recently, with the Soria deal with the Tigers being the most notable. It brought back the Tigers' top two pitching prospects, who could be in Arlington by next season with Corey Knebel almost being a certainty to be in the bullpen next year, possibly this year.
Several national "experts" were blown away by the fact Daniels was able to get Knebel and 20-year-old starting pitcher Jake Thompson, a Rockwall-Heath product, back in exchange for Soria.
As for Rios, he gives the Rangers a security blanket in right field for 2015, a year after he's set to have an all-time low in power numbers at the plate but is still hitting above .300 as the Rangers' second-best offensive player behind perennial stud Adrian Beltre.
Take your pick between Rios or Michael Choice and Mitch Moreland, and you better be choosing Rios every time. It might have been hard to hold on to a valuable chip like Rios, but the Rangers clearly didn't get any offers they thought were fair, so they passed and didn't just deal him for the sake of dealing him.
All of this coupled with the Oakland A's "all-in" move for this year was a win for the Rangers at the deadline. Now, we can start looking forward to 2015, as hard as that might be.
Copyright FREEL - NBC Local Media