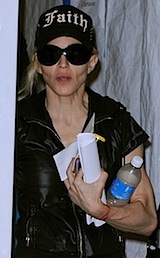 Hall of Fame defensive tackle Randy White visited Cowboys' minicamp last week to address the team and watch practice. He came away impressed, particularly by DeMarcus Lawrence, the second-year defensive end who was selected early in the second round of last year's draft.

"I watched him today and that guy can move like a cat," the Ring of Honor member White told the team's official website. "He's pretty impressive out there. He can be a game-changer out there if he can continue to improve and play the way he did at the end of the year, I think he can be a great player for them."

The way he played at the end of last year was certainly impressive.

As you probably remember, Lawrence suffered a broken foot in training camp and missed half the season as a result. When he did return, he managed just nine tackles in seven regular season games.

The playoffs would be his coming out party, as he had two sacks in two games, including the game-ending strip-sack (and recovery) of the Lions' Matthew Stafford in the Wild Card Round win over the Lions.

Copyright FREEL - NBC Local Media