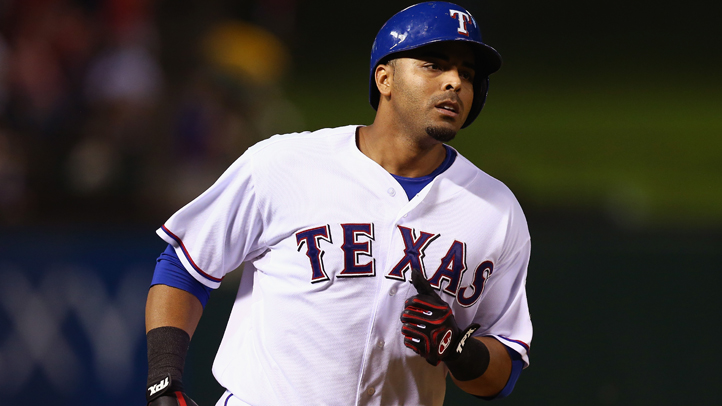 In less than two months, the 2014 baseball season will begin. The Texas Rangers are poised to return to the postseason, but there are a good amount of questions surrounding the season.
Question: It's a big "if," but what if Nelson Cruz's bat does fall back into the Rangers' lap?

For several reasons, Rangers free agent outfielder/slugger Nelson Cruz is still unsigned for the 2014 season and beyond. It seemed to be a done deal last week that Cruz was set to sign with the Seattle Mariners, who had stepped out on a ledge to reportedly offer Cruz a two-year deal with possibly even an option for a third year.
Sports Connection
Connecting you to your favorite North Texas sports teams as well as sports news around the globe.
If you remember, Cruz's initial asking price after declining the Rangers' $14.1 million qualifying offer was four years for $75 million, which was scoffed at pretty much immediately. That's a pipe dream for a 34-year-old with injury history and a 50-game PED suspension to close the 2013 season, and it became clear pretty quickly it wasn't happening.
Now, thanks to a finger injury suffered by Mariners pitcher Hisashi Iwakuma, the Mariners have apparently decided they might want to use that money they were going to give Cruz to go out and get a starting pitcher. And suddenly, Cruz is possibly back within reach of the Rangers, who settled before arbitration with Mitch Moreland over the weekend with plans of using him as primarily a DH and also as a corner outfielder.
But, if the Rangers could get Cruz on a one-year deal and plug him into the No. 5 spot in the Rangers lineup, then wow. Cruz is a much better hitter in Arlington than anywhere else in the league. Plus, no team is going to want to give Cruz a one-year deal and forfeit a draft pick to the Rangers.
if Cruz is handed to the Rangers by a lack of market interest, it would mean the end of Moreland in Texas, most likely, and while that would be hard to lose a fan favorite, it'd be a pretty easy decision. Hitting Cruz behind Shin-Soo Choo, Elvis Andrus, Prince Fielder and Adrian Beltre, and in front of Alex Rios sounds a lot better than Rios hitting behind that foursome.
So go ahead and hold your breath, Rangers fans, because the market for Cruz is dwindling in a hurry and it really doesn't make sense to forfeit a pick to sign someone of Cruz's history to a one-year deal. And it really doesn't make sense to give him a multi-year deal. So draw your own conclusions, and look out for what could be one of the most dangerous lineups in baseball.
Copyright FREEL - NBC Local Media