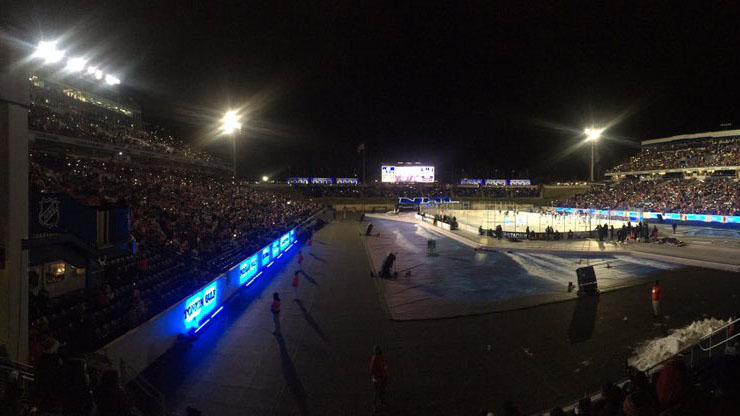 Who cut the lights?
Darkness blanketed the Washington Capitals' Stadium Series game against the Toronto Maple Leafs Saturday night with ten minutes to go in the third period. Banks of lights went out, prompting officials to pause the game for a few minutes.
Many fans took it in stride, using their cellphone flashlights to try to light up the Navy-Marine Corps Stadium in Annapolis, Maryland.
Lighting was restored about 10 minutes after the fiasco.