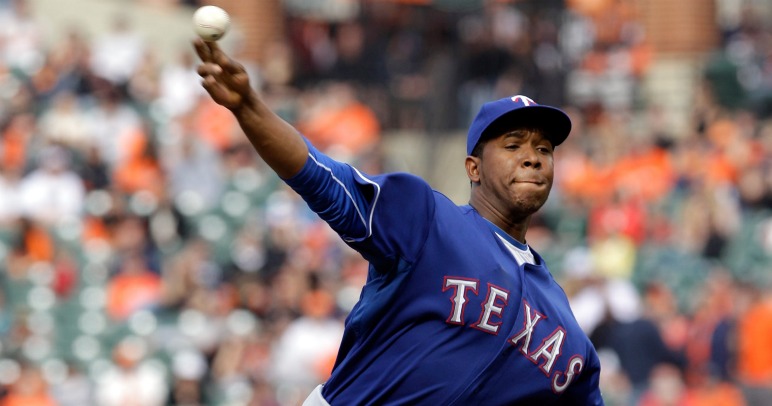 It's been a week of second-guessing around the Rangers.
It started with Ron Washington choosing to face the winning run on Monday, a move that worked out, and continued with the choice to send Josh Hamilton home on a foul pop. That one didn't have such a happy ending and neither did the series with the Tigers. The Rangers lost the last two games in the bottom of the ninth inning and gave cause for more second guesses in the process.
Neftali Feliz, the best Rangers reliever by a long shot, did not make an appearance in either one of those games. He sat in the bullpen while the two Darrens came up short. On Tuesday, it was Miguel Cabrera with a bases loaded single against O'Day and Wednesday's finish was Brandon Inge homering off of Darren Oliver.
Sports Connection
Connecting you to your favorite North Texas sports teams as well as sports news around the globe.
Everyone who watches baseball is overly familiar with the way managers balk at using closers in non-save situations because clearly slavish devotion to a statistic is better than actually trying to win a game. There are still moments when it is particularly galling however.
Not pitching Feliz on Wednesday was somewhat defensible. The Tigers had the bottom of the order coming to the plate and very little bullpen help if the game went into the 10th inning. Keeping Feliz on hand for extra innings was understandable.
Check that. It would have been understandable if you had pitched him the day before. You chose to let O'Day do battle with one of the game's best hitters with the bases loaded in a tie game, though. That was the spot where Feliz really had to pitch, especially when Washington established that he's so scared of Cabrera that he'd walk him and give his team a worse chance of winning a game.
Not using Feliz in that spot was as mindless as not using him in Game One of the American League Championship Series as the Yankees stormed to a comeback win against every other arm in the bullpen. You lose with your best player and there's nothing you can do but tip your cap and fight another day. There's no defense for losing with secondary players.
Back to Wednesday. There was a day off on Thursday and Feliz hadn't pitched since Monday, so there was no chance of overworking the closer. The Rangers had a chance to win a game and they lessened that chance by choosing Oliver over Feliz, just as they lessened the chance of winning on Tuesday by sticking with O'Day.
For those counting at home, that makes three straight games where Washington made decisions that worked against his team's chances of winning. The amazing part is that they actually managed to salvage one game in Detroit.
Copyright FREEL - NBC Local Media