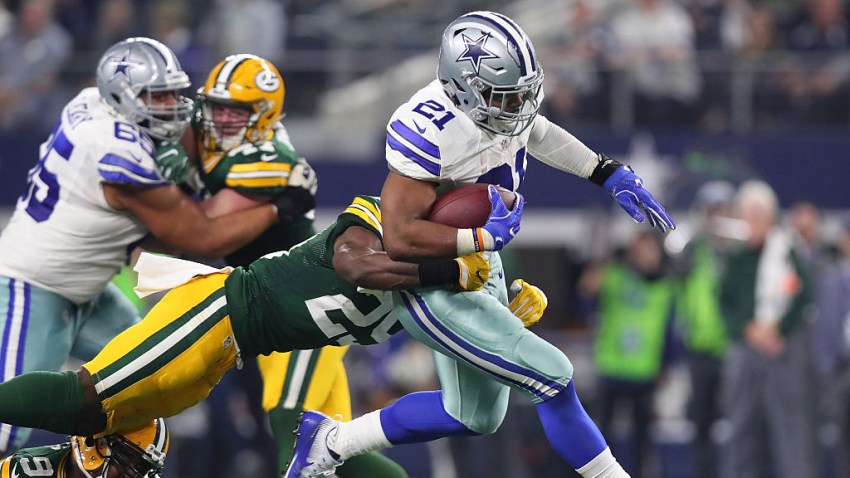 Jason Garrett: is 1-4 against Green Bay coach Mike McCarthy and he's 0-2 against him in Dallas and 0-2 against McCarthy in the playoffs.
Remember, though, Garrett was named interim head coach after the Packers with McCarthy and Aaron Rodgers beat the Cowboys, 45-7, on national TV in 2010 as Cowboys fell to 1-7.
Key Matchup: Aaron Rodgers is 13-2 against Rod Marinelli's defense and he's had a passer rating higher than 90.0 11 times against Marinelli's defenses. The biggest decision Marinelli must make this week is whether to blitz Rodgers, something he doesn't like to do, or play coverage, dropping eight and hoping he can confuse the veteran long enough for the rush to get to him. No good answer exists, but if the Cowboys can't make Rodgers a pocket passer they have no chance.
Sports Connection
Connecting you to your favorite North Texas sports teams as well as sports news around the globe.
X Factor: Anthony Hitchens returns to the lineup after missing the first four games with a knee injury, and he could have a huge impact on the Cowboys' defense. His presence means linebacker Jaylon Smith should not play more than 40 plays, which means he might just perform at a higher level because he's not worn down in the fourth quarter. He leads the Cowboys with 43 tackles, but doesn't have one for a loss. Twelve others do.
Hitchens could play in the Cowboys 3-2-6 defense, teaming with Justin Durant or Damien Wilson to give the Cowboys a better pass defense, while keeping Smith on the bench. He should also help against the run because he's a good tackler. Dallas is 0-2 when their opponent has a runner who rushes for more than 100 yards.
Key Stat: The Cowboys rank 25th in the NFL in 3rd down defense. They're also 25th on third-and-10+ conversions, having allowed 29.4 percent (5 of 17). They must fix that against Green Bay or it's going to be difficult to win.
Cowboys Game Plan: Ezekiel Elliott had 50 carries for 282 yards in two games against Green Bay last season. He also had five runs of 10 yards or more. This isn't new, but the best defense is good offense. The more time Aaron Rodgers spends on the sideline, the better the Cowboys' chances of winning.