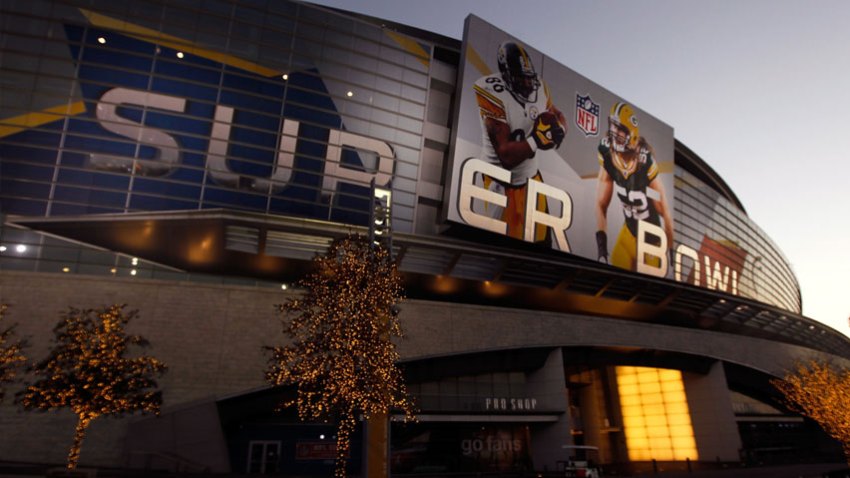 With all the positive vibes being thrown around this week in the NFL as the entire league heads to North Texas, there's still some underlying concern in the league revolving around the labor dispute and pending lockout once this season is complete.
But for one more week, at least, the NFL can relish its championship matchup on Sunday when two of the league's most storied franchises square off for the Lombardi Trophy.
The NFL's dream is to have a Giants-Jets Super Bowl, which would set the league on fire and make the entire NFL world outside of New York collectively vomit simultaneously.
Sports Connection
Connecting you to your favorite North Texas sports teams as well as sports news around the globe.
So what's the next best thing? Well, obviously it would probably be Cowboys-Steelers, but that couldn't happen this year — for obvious reasons.
But I'll take Steelers-Packers. I mean, the Lombardi Trophy itself wouldn't exist under that name if not for the Packers. The two franchises have combined for nine championship rings, more than a fifth of the total in history.
But it takes more than that to make the NFL as happy as it is right now. That's right, it takes money, or straight cash, homey.
The Steelers have one of the league's most rabid fanbases, as do the Packers. Whenever those two teams come to play the Cowboys, they're too of the most well represented as far as fan support in the visiting stadium.
Sure, there's plenty of Steelers fans and Packers fans nationwide, but plenty of them travel from their respective cities as well. And make no mistake, there will be plenty of Terrible Towels and Cheeseheads in town this week even if they don't have tickets to the game. They just want to be here. So even the North Texas economy gets a huge hit from these two teams being a part of things.
And the NFL couldn't be happier. At least for another week.
Copyright FREEL - NBC Local Media