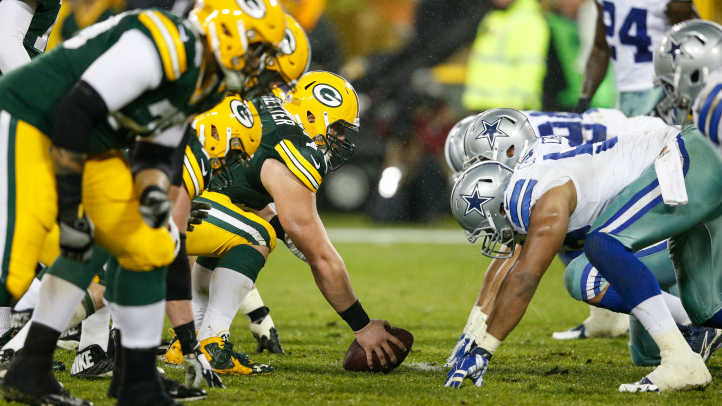 An impressive defensive effort kept the Dallas Cowboys in it for a while on Sunday, but the Packers ultimately ran away with a 28-7 victory at Lambeau.

The Cowboys' defense held Aaron Rodgers and co. scoreless through the entire first quarter—and came up with a huge 4th down stand at the goal line—but the Pack broke through in the second when Rodgers hit James Starks on a 13-yard catch-and-run for a touchdown. They would add another touchdown with just under three minutes left in the half, on a 3-yard pass from Aaron Rodgers to Richard Rodgers.

The Cowboys' offense briefly showed some life after the half, as Robert Turbin scored on a seven-yard run in the third quarter to cap an 80-yard drive and cut the deficit in half at 14-7. But that would be the closest they ever got on Sunday.

A pair of fourth quarter touchdown runs by the Packers—a 30-yarder from James Starks and a one-yarder by Eddie Lacy—provided the dagger, sending the Cowboys to 4-9 on the season.

Cowboys starter Matt Cassel went 13-for-29 for 114 yards and an interception, which glanced off the hands of Dez Bryant in the end zone on the team's opening drive. Bryant finished with one catch on six targets for nine yards. Darren McFadden was a rare bright spot, finishing with 111 yards on nine carries.

Aaron Rodgers finished 22-of-35 passing for 218 yards and two touchdowns. Lacy led the Pack in rushing, with 124 yards and a score on 24 carries.

At 3-9, the Cowboys will host the Jets at AT&T Stadium next Saturday night.
Copyright FREEL - NBC Local Media