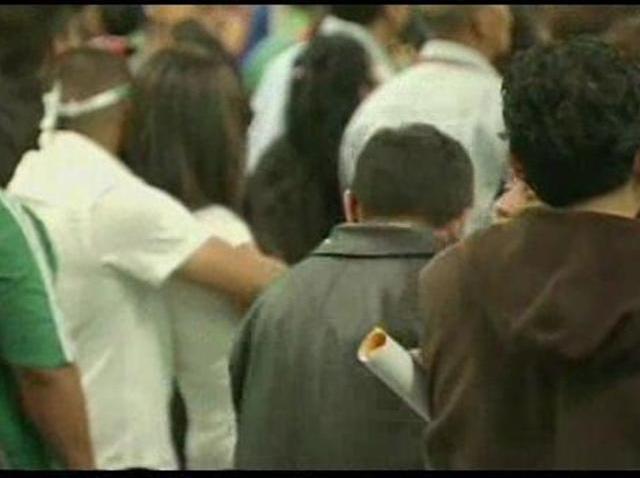 The Texas Rangers are certainly in no position to be buyers come the July 31 trade deadline, but the question is to what degree they will be sellers?
On the move: Elvis Andrus, SS

2014 stats: .265 batting average, .313 on-base percentage, 21 doubles, 2 home runs, 22 RBIs, 20 stolen bases in 29 attempts, 11 errors

Sports Connection
Connecting you to your favorite North Texas sports teams as well as sports news around the globe.
Reasons to move: Andrus has regressed offensively in the past two seasons, and think about this: His big contract that he signed at the beginning of last season doesn't even kick in until next season. He leads the league in caught stealings and he's on pace to have one of the worst defensive seasons of his career. Andrus is supposed to be a good — not great — offensive player and an elite defensive shortstop. Right now, he's neither. Whether it's his fault or Ron Washington's for continuing to put him in the No. 2 spot in the lineup, he's just not cutting it at the plate, and hasn't for quite some time. The Rangers also have tons of young, quality depth at the middle infield spots — Rougned Odor, Luis Sardinas and, oh yeah, that Jurickson Profar character.
Reasons to keep: About that depth, why not wait and see if they can get even better, all while hoping Andrus turns things around, then you deal him with more value and more coming back in return for what could be one of the best shortstops in baseball. Andrus is also seen as one of the key leaders in the Rangers' clubhouse, whether that leadership is effective or not, it's definitely there. He's still yet to turn 26, so yeah, he's young. People might not realize it since he's in his sixth season in the starting lineup, but youth in baseball is more about experience, not age. And Andrus has plenty of the former and still some to spare of the latter, so maybe he'll finally become what the Rangers thought he was becoming a few years ago.
Final verdict: Not saying the Rangers won't deal Andrus at some point, because I think they will. But now is not the time. His value is at a bit of an all-time low right now and he'd be more of a candidate to be dealt this winter or next July if some of the aforementioned youngsters are coming around. The Rangers also want to see what they have in Profar, who has unfortunately seen the 2014 season go to waste at just 21 years of age.
Copyright FREEL - NBC Local Media