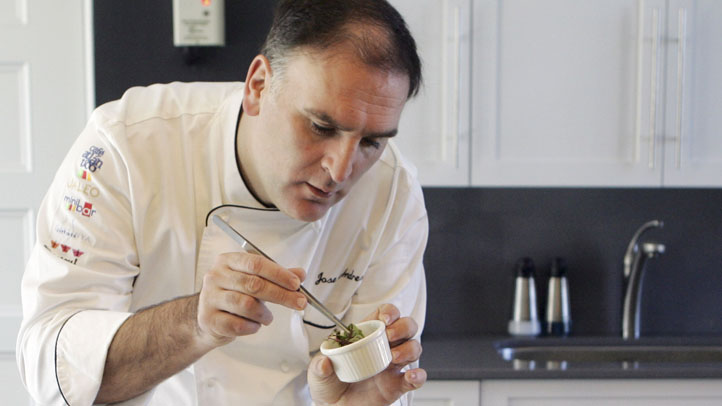 On Deck will be here all season to provide you with everything you need to know (and a few things you don't) about every Rangers series during the 2015 season.
The Opponent: The A's are 20 games under .500 and one of the worst teams in baseball. They did the Rangers a favor this week by taking two games from Houston, but the Rangers can't go easy on them.
Past 2015 Meetings: The Rangers are just 4-9 against the A's in what is another example of the Rangers playing great against good teams and terrible against terrible ones.
Sports Connection
Connecting you to your favorite North Texas sports teams as well as sports news around the globe.
Pitching Matchups: Friday — Colby Lewis (14-8, 4.68 ERA) vs. Jesse Chavez (7-14, 4.17); Saturday — Yovani Gallardo (12-9, 3.16) vs. Sean Nolin (0-1, 4.50); Sunday — Chi Chi Gonzalez (2-5, 4.25) vs. Felix Doubront (2-0, 3.82)
What's Hot: Mitch Moreland, who's platooning at first base with Mike Napoli, is batting .375 over the last seven days, in which he's played in five games. He has a double and a homer in that time. Napoli is hitting .300 with two walks in 10 at-bats over the last week. Shin-Soo Choo is batting .333 with a double, triple and homer to go with four RBIs in his last seven games. Yovani Gallardo had another scoreless outing his last time out, but in true Gallardo fashion, he could only make it through 5 1/3 innings.
DH Billy Butler is hitting .550 with two homers and five RBIs in his last six games, followed closely by Mark Canha, who's hitting .417 with three bombs and six RBIs in that same time span. A's closer Sean Doolittle is back, and he's pitching well, with three scoreless innings and a save in the last week.
What's Not: The Rangers are hitting .183 over the last five games as everyone but Choo, Napoli and Moreland are hitting under .200 over the last week. Prince Fielder and Adrian Beltre have two hits each in their last seven games. Colby Lewis was rocked once again his last time out, giving up seven runs in five innings.
Every pitcher the Rangers face this weekend is coming off a pretty rough outing, as Nolin had the best his last time out with three runs in six innings, while Doubront allowed four runs in six innings and Chavez lasted just two innings and allowed five runs his last time out.
Familiar Faces: A's third base coach Ron Washington is making his first trip back to Arlington since regaining an on-field role with the A's. He, of course, is the Rangers' all-time winningest manager and took the club to two straight World Series in 2010 and 2011 before suddenly resigning his post last September.
Copyright FREEL - NBC Local Media