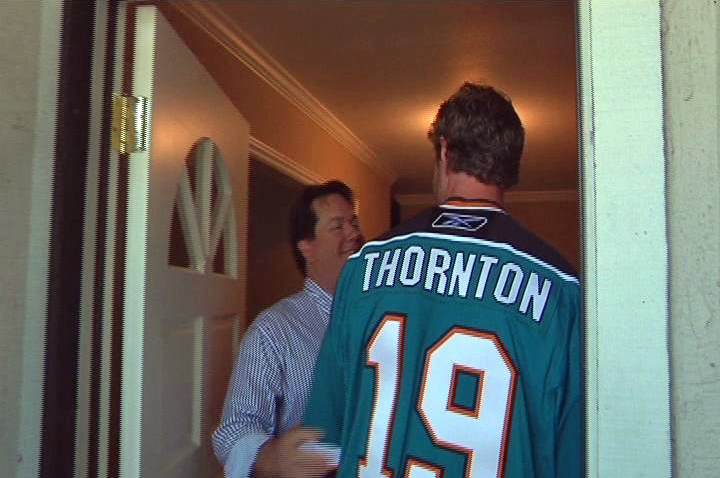 On Deck will be here all season to provide you with everything you need to know (and a few things you don't) about every Rangers series during the 2015 season.
The Opponent: The Astros were in first place in the division from wire to wire over the first half of the season, until the final day of it. The Angels passed the Astros on Sunday as the 'Stros dropped their sixth straight game.
Past 2015 Meetings: The Rangers are 4-2 against their interstate rival this year, including a three-game sweep in Houston to start a red-hot run in May.
Sports Connection
Connecting you to your favorite North Texas sports teams as well as sports news around the globe.
Pitching Matchups: Friday — Martin Perez (2015 debut) vs. Collin McHugh (9-5, 4.50 ERA); Saturday — Colby Lewis (8-4, 4.77) vs. Scott Feldman (4-4, 4.80); Sunday — Yovani Gallardo (7-8, 2.62) vs. Dallas Keuchel (11-4, 2.23).
What's Hot: Elvis Andrus didn't want to take a break. Heading into the all-star break, the struggling shortstop had four hits in three games leading into the break, including two doubles. Same goes for Adrian Beltre, though his thumb probably enjoyed the rest. The cleanup hitter was batting .364 with two doubles and a homer in that three-game span.
Keuchel and McHugh each went seven innings and allowed three runs in their last time out before the break, and Keuchel is an early favorite for the AL Cy Young honors and is coming off a start in the All-Star Game.
What's Not: In the last three games, Leonys Martin, Shin-Soo Choo and Josh Hamilton have combined for one hit, from Hamilton. That's a bad outfield situation right there. Yuck.
No one is really hitting for the Astros right now, and that's led to their six-game losing skid that coincided with a hot stretch from the Angels and the Astros losing their season-long grip on first place in the division.
Familiar Faces: Feldman, who is returning from a lengthy stint on the DL on Saturday spent a few years with the Rangers, earning an Opening Day start in 2009 after a 17-win season in 2008. He was then a solid hand in the Rangers' bullpen in their World Series years as a versatile swingman. Nolan Ryan, of course, is in the Astros' front office now after leaving the Rangers' front office following the 2013 season.
Copyright FREEL - NBC Local Media