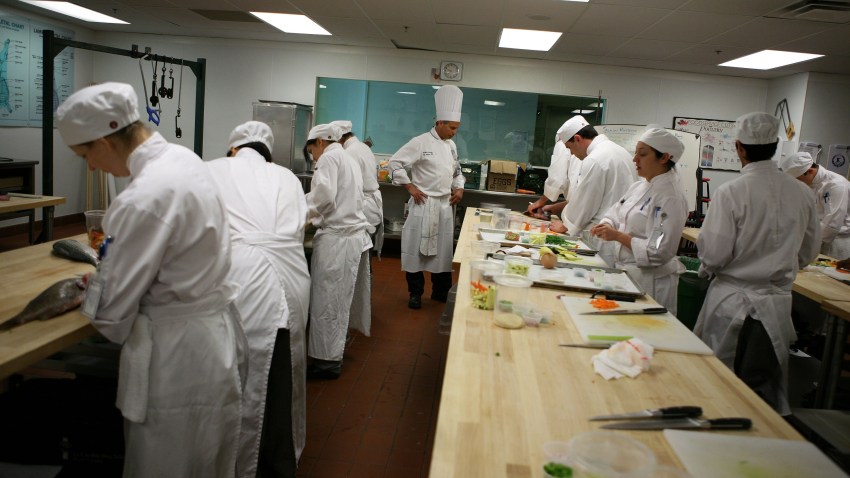 On Deck will be here all season to provide you with everything you need to know (and a few things you don't) about every Rangers series during the 2015 season.
The Opponent: Well, the Rangers might be red-hot with five straight wins, but the hottest team in baseball is the Cleveland Indians, who have won six straight — their last loss coming in Texas as they missed out on a sweep of the Rangers.
Past 2015 Meetings: The Indians took two of three games last weekend in Arlington, including one come-from-behind win against the much maligned Rangers bullpen. That led to the Rangers' new "no-roles" approach and things have been much better since.
Sports Connection
Connecting you to your favorite North Texas sports teams as well as sports news around the globe.
Pitching Matchups: Monday — Phil Klein (1-0, 4.50 ERA) vs. Shaun Marcum (1-0, 2.31); Tuesday — Wandy Rodriguez (2-2, 3.38) vs. Danny Salazar (5-1, 3.50); Wednesday — Colby Lewis (4-2, 3.49) vs Carlos Carrasco (5-4, 4.74).
What's Hot: Give it up for Prince Fielder, y'all. As good as he was in April when the rest of the lineup was struggling, he's even better now and there are guys on base for him to drive in. In his past six games, he's batting .440 with two doubles, three homers and nine RBIs. Mitch Moreland, over that same time, has hit .375 with two doubles, two homers and three RBIs. Shawn Tolleson is 3-for-3 in save opportunities since taking over for the demoted Neftali Feliz.
David Murphy has had success against his old team in the past, and over his past six games — in limited action — he's hitting .400 (6-for-15) with two doubles and two RBIs. Noted Ranger killer Jason Kipnis has three doubles and a triple over his last seven games to go with his .333 batting average. For the second straight series with Cleveland, the Rangers will miss the Tribe's two best pitchers in Corey Kluber and Trevor Bauer, who are both coming off gems.
What's Not: Elvis Andrus continues to struggle, as he's hitting just .200 over his last six games. During that time, he's attempted one stolen base and was gunned down. Colby Lewis had a rare off-night in his last time out, as he allowed five earned runs on eight hits over 6 2/3 innings.
Indians outfielder Michael Brantley is in a bad way right now, hitting just .167 over his last six games while young third baseman Lonnie Chisenhall, who had a three-homer game in Arlington last year, is hitless in his last 14 at-bats.
Familiar Faces: After the 2013 season, former Rangers fan favorite David Murphy got himself a big deal in free agency and went off to Cleveland, where he's primarily been a designated hitter. Murphy was one year removed from replacing Shin-Soo Choo in the Indians' lineup. The longtime Indian spent 2013 in Cincinnati before coming to Texas last season.
Copyright FREEL - NBC Local Media